David Harbour, Anne Hathaway, Rachel Leviss + More!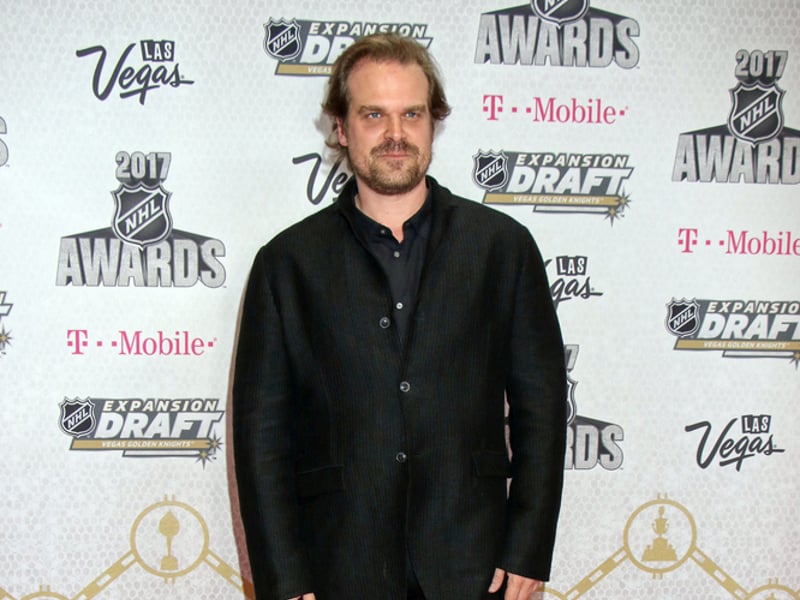 ALIEN DOCUSERIES 'ENCOUNTERS' TO AIR ON NETFLIX: Deadline reports that the docuseries Encounters, produced in part by Steven Spielberg's Amblin Television, is set to stream on Netflix on September 27th. Each episode features a first-person account of a "close encounter" with extraterrestrials. According to the outlet, this includes "strange lights in the sky over small-town Texas; submersible space crafts haunting a coastal Welsh village; an alien encounter with schoolchildren in Zimbabwe and non-human intelligence reportedly interfering with a nuclear power plant in Japan."
DAVID HARBOUR SAYS 'STRANGER THINGS' ENDING IS 'VERY MOVING:' David Harbour appeared on Thursday's (August 17th) episode of the Happy Sad Confused podcast and teased Stranger Things fans about the series' ending. "I'm excited to go back. I'm excited to wrap it up in a bold, amazing way," Harbour said about the final season of the hit show. As for how the show officially wraps, he said, "I know what it is. I know where we net out and it's very, very moving. That is the term I will use."
CHECK OUT THE TRAILER FOR 'SHE CAME TO ME:' Entertainment Weekly reports that the trailer for She Came To Me, starring Anne Hathaway and Peter Dinklage, was released on Thursday (August 17th). Dinklage plays an opera composer living in New York City with his therapist wife, played by Hathaway. While searching for inspiration for his latest opera, the Game of Thrones star's character ends up cheating on Hathaway's Patricia with Marisa Tomei's Katrina, who is a tug-boat captain. The movie is set to hit theaters on September 29th.
RACHEL LEVISS WILL NOT BE RETURNING FOR SEASON 11 OF 'VANDERPUMP RULES:' According to Entertainment Tonight, Rachel Leviss is not returning to Vanderpump Rules for the show's 11th season. "Rachel will not be returning for season 11 of Vanderpump Rules. There was a possibility up until recently she'd be returning for the new season, but ultimately decided against it," a source told the outlet. "Rachel is focused on her mental health journey and knew going back to the show would open her up to trauma she's been working on healing. Rachel is looking forward to what the future holds for her."