Demi Moore, Bruce Willis, Ben Affleck + More!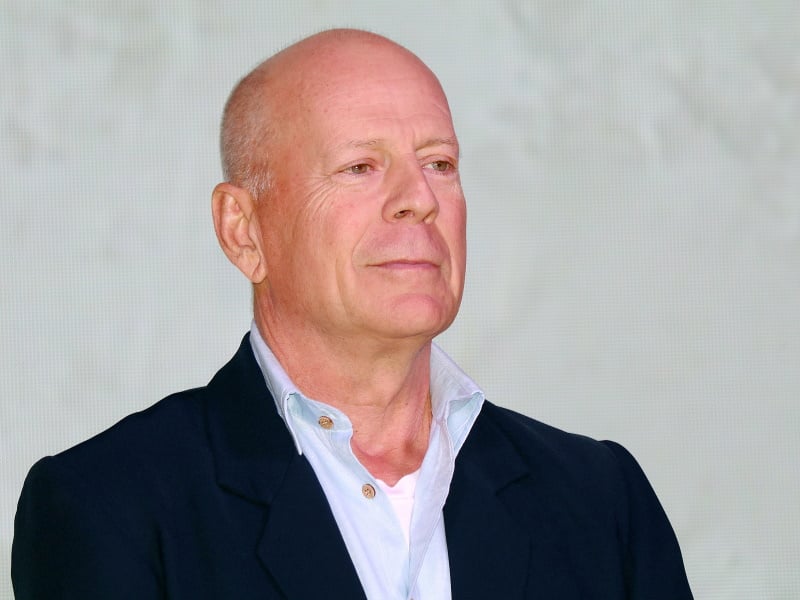 DEMI MOORE SHARES FIRST VIDEO OF BRUCE WILLIS SINCE DEMENTIA DIAGNOSIS: On Sunday (March 19th), Demi Moore celebrated her ex-husband Bruce Willis' 68th birthday by sharing the first video of the Die Hard actor since he was diagnosed with frontotemporal dementia last month. Willis can be seen blowing out candles, as his family gathers around him in a kitchen singing "Happy Birthday." Moore captioned the post, "Happy birthday, BW! So glad we could celebrate you today. Love you and love our family. Thank you to everyone for the love and warm wishes – we all feel them."
BEN AFFLECK SAYS THAT HE'S IN A 'CELEBRITY WORDLE GROUP:' During a recent interview with The Hollywood Reporter, Ben Affleck shared that he is part of a "celebrity Wordle group" that includes Matt Damon, Jason Bateman, and Bradley Cooper. "Actually, the first rule of Wordle is don't talk about Wordle. Unless you get it in three guesses. I used to do the crossword compulsively in the mornings and think I was good at word games … And let's face it, going up against actors, it's not a high bar. I expected to do fairly well, so I was seriously humbled," he told the outlet. "You have to do the Wordle, the Quordle and the Octordle, and add up your score, and then whoever gets the lowest score wins for the day. It's fiercely competitive, and there's a lot of mockery and derision."
BLAC CHYNA MAKES FIRST PUBLIC APPEARANCE SINCE DISSOLVING FACIAL FILLERS: Blac Chyna made her first public appearance since having her facial fillers dissolved at an event for her Ellements Magazine cover over the weekend. "I'm just tired of the look. It's just not flattering. It's just not what I look like," she told her doctors in a recent Instagram video. "It totally changed my face and I'm just ready to get back to Angela. Blac Chyna's Blac Chyna and I feel like I've outgrown that."
JULIA FOX DENIES RUMORS THAT SHE'S USING OZEMPIC TO LOSE WEIGHT: In a recent interview with Entertainment Tonight, Julia Fox denied using the diabetes medication Ozempic for weight loss. "All these people are coming for me saying that I take the weight-loss things — people are saying that I'm taking Ozempic or whatever it's called — I'm not, and I never have," she said.