Drew Barrymore, Al Pacino, Wendy Williams + More!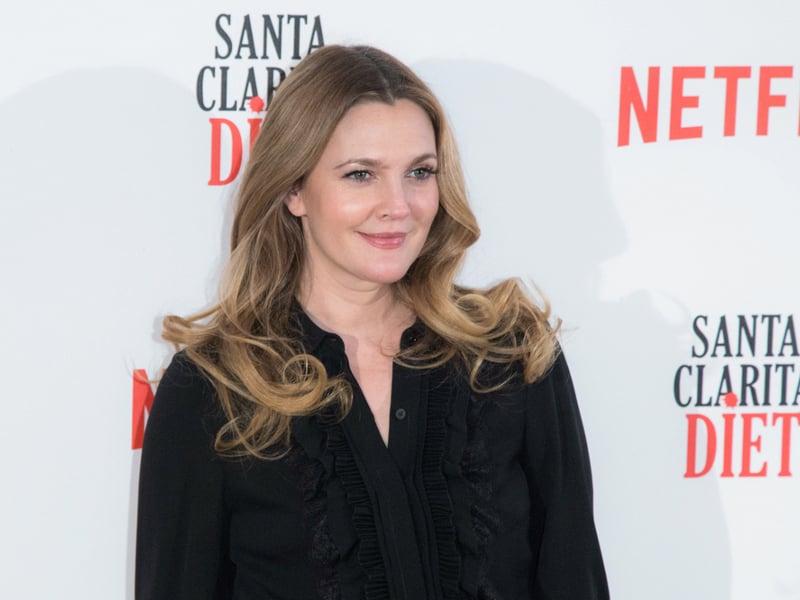 DREW BARRYMORE CLARIFIES THE COMMENTS SHE MADE ABOUT HER MOTHER: Drew Barrymore took to Instagram on Monday (June 5th) to clarify the comments she made about her mother in a recent profile for Vulture. "I have been vulnerable and tried to figure out a very difficult, painful relationship while admitting it is difficult to do while a parent is alive. And, for those of us who have to figure that out in real time cannot wait, as in they cannot wait for the time, not that the parent is dead," the Charlie's Angels actress said in a video. "Don't twist my words around or ever say that I wish my mother was dead. I have never said that. I never would."
AL PACINO ADDRESSES REPORTS THAT HE'S EXPECTING A BABY WITH NOOR ALFALLAH: Al Pacino commented on the news that he's expecting a baby with his 29-year-old girlfriend, Noor Alfallah, in a video obtained by The Daily Mail. "It's very special," the 83-year-old actor said. "It always has been. I've got many kids. But this is really special coming at this time." This will be Pacino's fourth child.
WENDY WILLIAMS' SON EXPRESSES CONCERN THAT SHE'S 'BEING TAKEN ADVANTAGE OF' WHILE STRUGGLING WITH ALCOHOLISM: Wendy Williams' son, Kevin Hunter Jr., spoke to The U.S. Sun in an interview published Monday (June 5th) about his mother's alleged alcoholism and his concerns for her wellbeing. "People have put other things in front of her actually healing and getting better, and unfortunately, unlike many other alcoholics, she is worth a lot more money," he told the outlet. "I know there are all sorts of things happening that I know in her right mind she would never agree to. As hard as it is seeing her being taken advantage of, I know that if I'm making sure she, as a person, is OK, that is the important thing … Because eventually, she's going to realize the craziness that's been going on."
TALLULAH WILLIS SAYS HER MOTHER'S MARRIAGE TO ASHTON KUTCHER WAS 'HARD' ON HER: On Monday's (June 5th) episode of Stars on Mars, Demi Moore and Bruce Willis' daughter, Tallulah Willis, opened up about the difficult time she had when her mother married Ashton Kutcher. "It was like 2003, my mom had just started dating Ashton," Tallulah said. "It was a moment, a lot going on and I really went inside of myself, and that did send me into like a total dumpster fire. It was really hard, and I'm still unpacking." Tallulah also shared that she felt "very forgotten" during this time on an episode of Red Table Talk in 2019. "Everyone left the house and it was just me living there," she said at the time. "I know that she does love me, one hundred percent, but in that moment you're hurt, and you can't fathom that someone that loves you would do that to you, and would choose others more than you."