Jamie Foxx, Will Smith, Tom Hanks + More!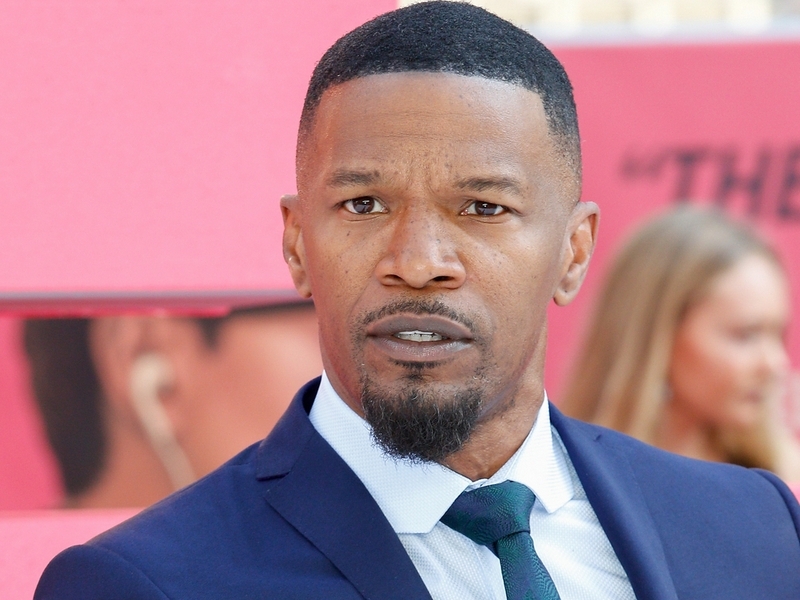 JAMIE FOXX IS SPOTTED IN FIRST PUBLIC OUTING SINCE 'MEDICAL COMPLICATION:' TMZ reports that Jamie Foxx was spotted boating on the Chicago River Sunday (July 9th) in his first public outing since being hospitalized for an undisclosed "medical complication." According to the outlet, the Ray actor appeared to be in good spirits and waved to fans.
WILL AND JADA PINKETT SMITH WISH JADEN A HAPPY 25TH BIRTHDAY: Will and Jada Pinkett Smith both honored their son Jaden on his 25th birthday via Instagram Saturday (July 8th). Sharing a photo with his arm around Jaden, Will teased the Entergalactic actor about not yet having kids. "Happy Birthday, J-Diggy. It's crazy that you're 25?!?! When I was 25 I had a 2 yr. old… I'm just sayin'… Wha's up? What you doin' over there? BTW, this is my favorite picture of us," he wrote. Jada shared a throwback photo from when Jaden was a baby and wrote, "Happy 25th Birthday my sweet, sweet Jaden!"
RITA WILSON WISHES TOM HANKS A HAPPY 67TH BIRTHDAY: Rita Wilson is sharing the love for her husband, Tom Hanks, on his 67th birthday. The Sleepless in Seattle actress shared a photo of Hanks to Instagram on Sunday (July 9th) and wrote in a sweet tribute, "Happy Birthday to this man who is my lover, my best friend, my family, the father of my children." She added, "He is one of the smartest people I know, has made me laugh everyday for 38 years, can nap anywhere at anytime. Happy happy birthday my love!"
JOHNNY KNOXVILLE COMMENTS ON BEING MISTAKEN FOR JAMIE LEE CURTIS: Johnny Knoxville appeared on Live with Kelly and Mark recently and spoke about how he resembles Jamie Lee Curtis with his gray hair and black glasses. "Just between us, I've been coloring my hair since I was in my 20s. So, during the pandemic, you can't see anyone," he told hosts Kelly Ripa and Mark Consuelos. "Are you getting the 'silver fox' name? Do people call you that?" Consuelos asked. The Jackass star replied, "I get a lot of Jamie Lee Curtis, which I love. My sister, Jamie Lee Curtis! Hi, Jamie!" Ripa laughed and added, "It's so funny! I can see it!"
HAILEE STEINFELD AND JOSH ALLEN SPOTTED MAKING OUT IN MEXICO: It looks like the romance rumors are true regarding Hawkeye actress Hailee Steinfeld and Buffalo Bills quarterback Josh Allen. According to Entertainment Tonight, the pair were photographed making out while on vacation in Mexico over the Fourth of July weekend.