Joaquin Phoenix, Vanessa Kirby, Brad Pitt + More!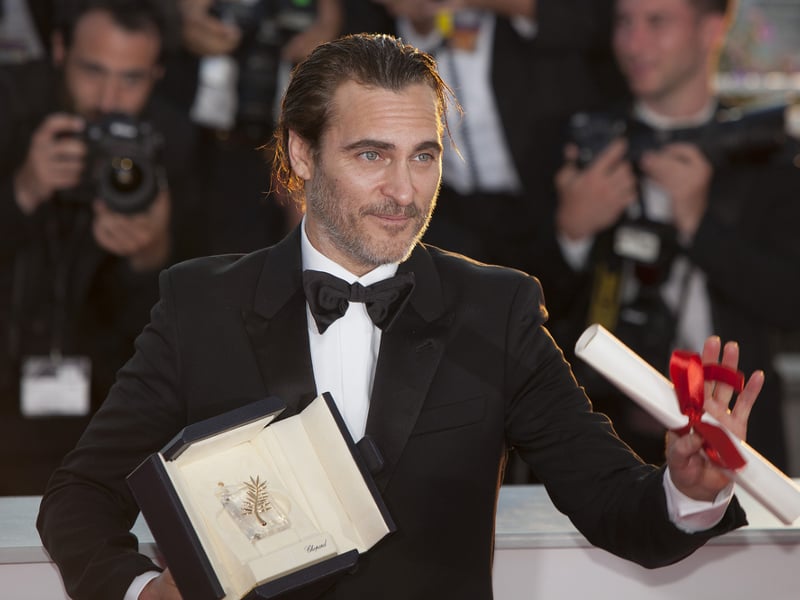 CHECK OUT THE TRAILER FOR 'NAPOLEON:' Entertainment Tonight reports that the trailer for Napoleon was released on Monday (July 10th), starring Joaquin Phoenix and Vanessa Kirby. Joaquin Phoenix and Napoleon director Ridley Scott worked together on the film for the first time since Gladiator. Sony Pictures describes the biopic as capturing "Bonaparte's relentless journey to power through the prism of his addictive, volatile relationship with his one true love, Empress Josephine, showcasing his visionary military and political tactics against some of the most dynamic practical battle sequences ever filmed."
BRAD PITT AND DAMSON IDRIS SUIT UP IN FULL RACING GEAR AT BRITISH GRAND PRIX: Brad Pitt and Damson Idris attended the British Grand Prix on Sunday (July 9th) in full racing gear, as the pair were on location shooting scenes for a forthcoming Formula One film. Pitt stars as retired F1 racer Sonny Hayes in the film, who trains an up-and-coming racing star played by Idris.
NICKI MINAJ SHARES HER REVIEW OF THE 'BARBIE' MOVIE: Nicki Minaj took to Twitter on Monday (July 10th) to share her thoughts on the highly anticipated Barbie movie, after attending the world premiere in Los Angeles on Sunday night (July 9th). "Btw, the entire cast of this movie nailed it. The film is so visually stimulating. The actors can actually act, & the comedic timing is actually on time. Bravo. I'll see it again & give my final analysis around the 21st," the "Super Bass" singer wrote.
RENEE RAPP TO LEAVE 'THE SEX LIVES OF COLLEGE GIRLS' DURING SEASON THREE: Variety reports that Renee Rapp, who stars as Leighton on the Max comedy The Sex Lives of College Girls, is leaving the show during its third season. Rapp will appear on a few season-three episodes before departing. "College girls moved me out to L.A. and introduced me to some of my favorite people. Two and a half years later — it's given me y'all and this community," Rapp wrote on her Instagram stories Monday (July 10th). "Thank u Mindy, Justin and everyone at Max for believing in me. A lot of queer work gets belittled — but playing Leighton has changed my life." Rapp plays a lesbian college student on the show, created by Mindy Kaling and Justin Noble.