Joe Manganiello, Sofia Vergara, Dylan Sprouse + More!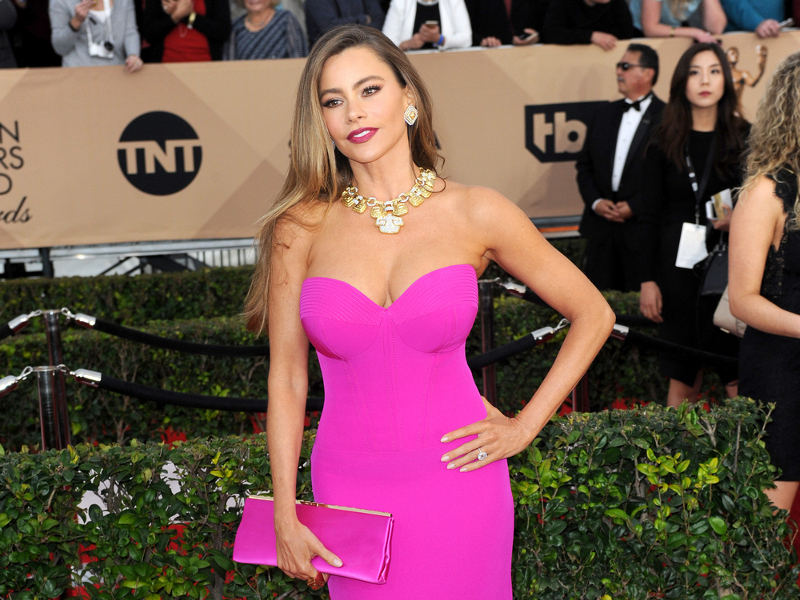 JOE MANGANIELLO FILES FOR DIVORCE FROM SOFIA VERGARA: According to Page Six, Joe Manganiello filed for divorce from Sofia Vergara on Wednesday (July 19th), just days after the former couple announced they were going their separate ways. Court documents state that the pair had a prenuptial agreement in place and that each party will keep the assets they amassed during their time together.
DYLAN SPROUSE AND BARBARA PALVIN SHARE PHOTOS FROM THEIR WEDDING: Big Daddy actor Dylan Sprouse married his girlfriend of five years, Barbara Palvin, in Hungary over the weekend. The couple shared photos from the big event to social media on Tuesday (July 18th). Vogue reports that they were wed at the same church in Albertirsa that Barbara's parents were married at 34 years ago. The pair are planning on having a second wedding in California.
JESSICA WHITE SAYS SHE 'WASN'T ALLOWED' TO DATE OTHER PEOPLE WHILE IN A RELATIONSHIP WITH NICK CANNON: On a recent episode of Love and Hip Hop Atlanta, Jessica White told her costar Safaree Samuels that she wasn't allowed to date other people while she was in a relationship with Nick Cannon—but he was. "I was in an eight-year relationship, so I'm kind of getting out of that," she said. "Like polyamorous. I wasn't allowed to have other partners but he was." This comes after the model accused the Wild 'N Out star of emotional abuse in June.
COLLIN GOSSELIN SAYS HIS MOTHER INSTITUTIONALIZED HIM BECAUSE HE SPOKE OUT ABOUT HER 'ABUSIVE' BEHAVIOR: Jon & Kate Plus 8 star Collin Gosselin appeared on a recent episode of Vice TV's The Dark Side of the 2000s and claimed his mother sent him to Fairmount Behavioral Health Institute in Philadelphia when he was 12 years old because he was speaking out about her abusive behavior at the time. "I was starting to tell my teachers that, you know, my mother was … can I use the word abusive or are they not allowed to use that on air?" he said during the episode. Someone behind the scenes replied, "Are you trying to say your mother was abusive to you?" Gosselin responded, "Well, yeah, that's kind of the reason why she sent me away … I was starting to tell people what was going on at home and, you know, she caught wind of that and had to put me somewhere where I wouldn't be able to get the secrets out."
SALMA HAYEK SAYS SHE USES MEDITATION AND 'FREQUENCY MACHINES' INSTEAD OF BOTOX: Salma Hayek told Kelly Ripa on the Let's Talk Off Camera podcast recently that she practices a "strange" form of meditation during which energy is "dancing" through her body—and that this prevents her from seeking out Botox injections. "I do a lot of the frequency machines and they work on me better than on anyone. And just the meditation … sometimes when I'm doing it, people tell me when I come out of the room, 'Oh my God, you look 20 years old,'" Hayek said. The Frida actress added, "When I don't meditate for some time, guess what? Not only does the face starts to drop and everything starts to drop, but also my herniated disc, the problem in my neck, the problem in my hip, my ankles comes back. I start breaking down."