Jonathan Majors, Mark Consuelos, Ryan Reynolds + More!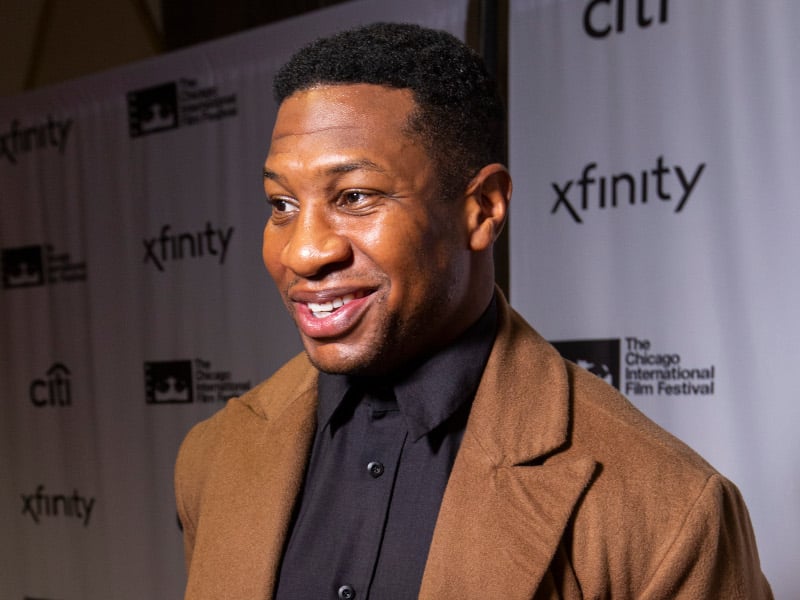 JONATHAN MAJORS IS DROPPED FROM 'THE MAN IN MY BASEMENT' AND OTHER PROJECTS: According to Deadline, Jonathan Majors has lost a number of projects after it was reported that his manager and publicist have cut ties with him. The Creed III actor is no longer expected to star in the forthcoming feature The Man in My Basement. He's also been dropped from an ad campaign for the Texas Rangers MLB team and an unannounced Otis Redding biopic for Fifth Season. This comes after Majors was arrested on domestic violence charges in March. He is expected to appear in court in New York City on May 8th.
MARK CONSUELOS COMMENTS ON FIRST EPISODE OF 'LIVE' FOLLOWING NEGATIVE REVIEWS: According to Page Six, there have been quite a few scathing reviews of the first episodes of Live with Kelly and Mark, with some calling the couple's dynamic "brutal." Despite this, Mark Consuelos told Us Weekly Monday (April 17th), "This show today truly felt like home … I always feel at home with Kelly, but working together this morning just felt so right." He added, "I can't wait to see where we can go from here." Consuelos is co-hosting the show following Ryan Seacrest's departure. Seacrest co-hosted alongside Kelly Ripa for six years.
RYAN REYNOLDS, JASON MOMOA, AND AUBREY PLAZA CAST IN 'ANIMAL FRIENDS:' Deadline reports that the forthcoming Legendary film Animal Friends has quite the cast. Ryan Reynolds, Jason Momoa, Aubrey Plaza, and Vince Vaughn have all been cast in roles for the part live-action, part animated film. Plot details are being kept under wraps for now, but the film has been described as an "R-rated road trip adventure."
MICHELLE YEOH TO STAR IN 'STAR TREK: SECTION 31′ SPINOFF FILM: Entertainment Tonight reports that Michelle Yeoh is returning to the Star Trek franchise. The Everything Everywhere All at Once star will be reprising her role as Emperor Philippa Georgiou in a new movie titled Star Trek: Section 31. According to Paramount+, the film will pick up shortly after her character's departure from Star Trek: Discovery, as she "joins a secret division of Starfleet tasked with protecting the United Federation of Planets and faces the sins of her past."