Joy Behar Says Whoopi Goldberg Is 'Not Dead' After Missing Premiere Of 'The View'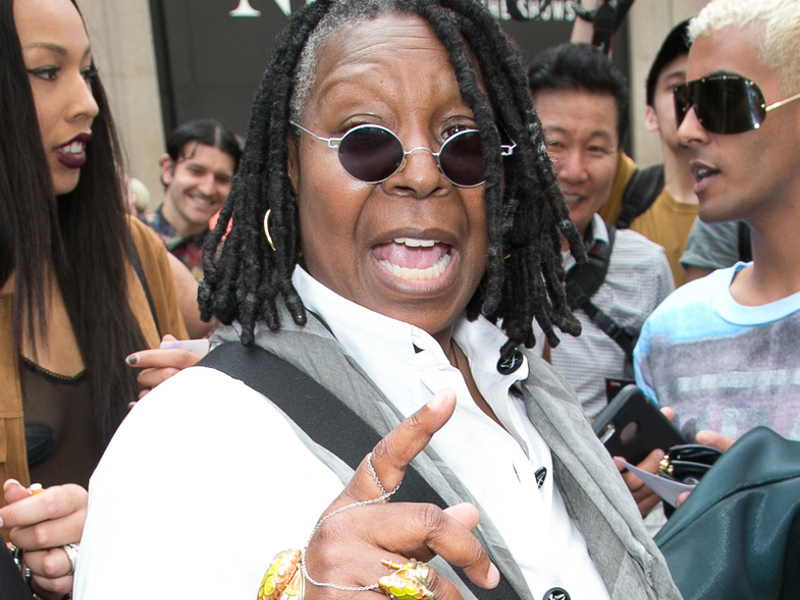 On Wednesday (September 6th), the cohosts of The View addressed Whoopi Goldberg's absence during the season 27 premiere Tuesday (September 5th). The Ghost actress missed filming due to a COVID-19 diagnosis.
"People write, 'Well, she got the vaccination, how come she still gets it?'" Joy Behar said, before introducing the Color Purple actress via video message. "Because she's not dead, she's just a little bit under the weather! If you don't get the vaccination and you get the disease, you might die … This type of irrational talk drives me nuts."
Goldberg addressed her absence remotely while wearing a mask. "I am not at Burning Man. I am not still in Italy. I'm not trying to change the outcome of the election. I just have COVID," the Sister Act star said.
She added, "I'm still testing positive. I have to have a clear test before I can come back, so it might be a couple of days, but I'm really thrilled to see the beautiful new desk. I'm really thrilled to see all the beautiful women … I'm sending you all great love and can't wait to get back to our favorite place, 'The View.'"