Julian Sands, Brody Jenner, Ashley Judd + More!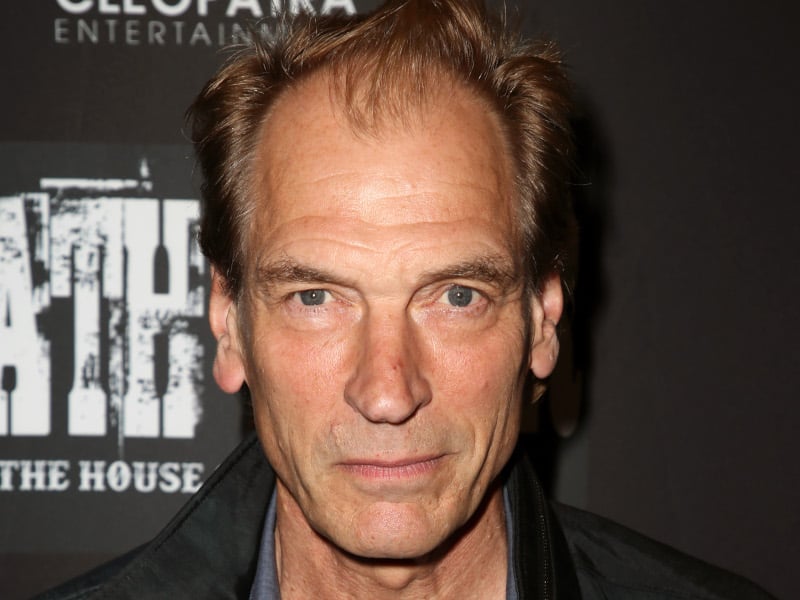 HIKERS DESCRIBE DISCOVERING JULIAN SANDS' BODY ON MOUNT BALDY: The group of hikers who found Julian Sands' body on Mount Baldy in June described their experience in a recent interview with The Los Angeles Times. Knowing that the Killing Fields actor had been missing since January, the leader of the group recalled thinking, "I hope we don't find a dead body today." Three hours into their ascent, one of the hikers spotted a boot. Shortly afterwards, they discovered another boot, trekking poles, bones, and a pile of clothes. In a pocket, the group found Sands' wallet and driver's license. "It was surreal," one of the hikers said.
BRODY JENNER LOOKS FORWARD TO 'DOING THINGS DIFFERENTLY THAN' CAITLYN JENNER AFTER WELCOMING FIRST CHILD: Brody Jenner shared a video to YouTube on Friday (August 11th) that documents his fiancée Tia Blanco's pregnancy journey. In the narration of the video, the Keeping Up with the Kardashians star said he wanted to be a different kind of parent than Caitlyn Jenner was to him. "I think that what I'm most excited about is doing things differently than my father did," he said. "Growing up, I didn't have the greatest relationship with then Bruce. Caitlyn wasn't really around for me growing up. So, I think that… just doing the exact opposite, being the absolute best father I can possibly be and getting ready for the journey is what I want."
ASHLEY JUDD CELEBRATES 'STUNNING RECOVERY' FOLLOWING LEG INJURY BY HIKING THE ALPS: Ashley Judd took to Instagram on Saturday (August 12th) to share an update on her recovery, following a severe injury to her leg two and a half years ago in the Democratic Republic of Congo. Posting a collection of photos from a hike in the Swiss Alps, the Double Jeopardy actress wrote, "After 5 breaks in right leg, a paralyzed foot, possible amputation, all while hemorrhaging, my leg and I have come far in 2.5 years since my accident in Democratic Republic of Congo. We came far up these Alps, for the sheer joy of it, confidently. Ongoing gratitude of profound proportions to the Congolese who saved me, and the surgeons, neurologist, and physical therapist who set me up for this stunning recovery." According to People, Judd broke her leg in February of 2021 after tripping over a tree.
CHRISHELL STAUSE TELLS FANS WHO ARE TRYING TO 'SHIP' HER AND JASON OPPENHEIM THAT THEY ARE 'WASTING' THEIR TIME: Chrishell Stause is making it clear to Selling Sunset fans that she and Jason Oppenheim are never ever getting back together. Sharing a screenshot to her Instagram stories of a message that reads, "Miss you with Jason," Stause wrote, "I get these comments all the time on every post, so let me be clear. It's never happening." She added that she met her "forever partner" with singer G Flip, and that they are "planning a family" together. "Everything happened the way it was supposed to," Stause wrote. "But the people constantly trying to 'ship' us getting back together are wasting your time. Judging a relationship from small public glimpses is not the same as living in them and truly knowing what and who is right for you."