Justin Theroux, Josh Seiter, Niecy Nash Betts + More!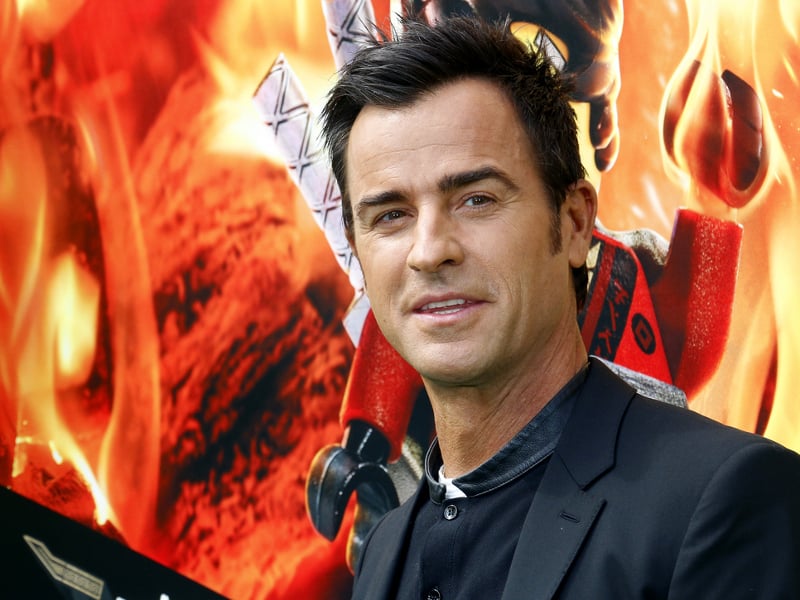 JUSTIN THEROUX GOES ON DATE WITH NICOLE BRYDON BLOOM IN NEW YORK CITY: Justin Theroux appears to have a new woman in his life. According to People, the American Psycho actor was photographed kissing The Gilded Age actress Nicole Brydon Bloom while out to dinner with another couple at the Altro Paradiso restaurant in New York City Tuesday night (August 29th). The 52-year-old actor was also seen with the 29-year-old actress at a Netflix event in New York City in February, where they were photographed alongside Tan France and Louisa Jacobson.
JOSH SEITER DENIES FAKING HIS OWN DEATH: RuPaul's Drag Race star Monica Beverly Hillz spoke with Entertainment Weekly in an interview published Tuesday (August 29th) about her ex-boyfriend, Josh Seiter's, recent death announcement. "I'm baffled," she said, adding that she doesn't think his account was hacked. "I'm angry. I'm happy he's alive, I'm happy he's here, but this is so infuriating to me." Seiter responded to the allegations that he faked his own death via email. "Those are all ridiculous accusations made up by somebody with nothing better to do with their time. As a mental health advocate, issues of suicide are very sensitive for me. To suggest that I would orchestrate a death post around that issue is sickening," he said.
NIECY NASH BETTS AND JESSICA BETTS CELEBRATE THEIR ANNIVERSARY: Niecy Nash Betts shared a sweet compilation reel to Instagram on Tuesday (August 29th) to celebrate her third wedding anniversary with Jessica Betts. The reel featured photos and videos from the couple's life together—including video from their wedding day. "Happy Anniversary my love … Wow 3 years ago you changed my name and my life!" the Rookie: Feds star wrote. "Thank you for this amazing ride…. We are just getting started! The Betts est 8/29/2020."
KELLY RIPA SAYS SHE MET MARK CONSUELOS' HOUSEKEEPERS BY ACCIDENT WHEN SHE WAS NAKED: Kelly Ripa revealed an embarrassing encounter on Tuesday's (August 29th) episode of Live with Kelly and Mark. The All My Children actress said her husband and cohost, Mark Conseulos, hired housekeepers when he was living alone in Vancouver. "When I lived in Vancouver by myself, my kitchen was pristine!" Consuelos said on the show. To this, Ripa replied, "You had a housekeeper! You had three housekeepers! … You wanna know how I learned about the housekeepers? I walked out of the bedroom — naked." She added, "That's right! I said it! Naked! And that's when I met the housekeepers! One of which was a guy!"