Kathy Griffin Condemns Ashton Kutcher And Mila Kunis For Supporting Danny Masterson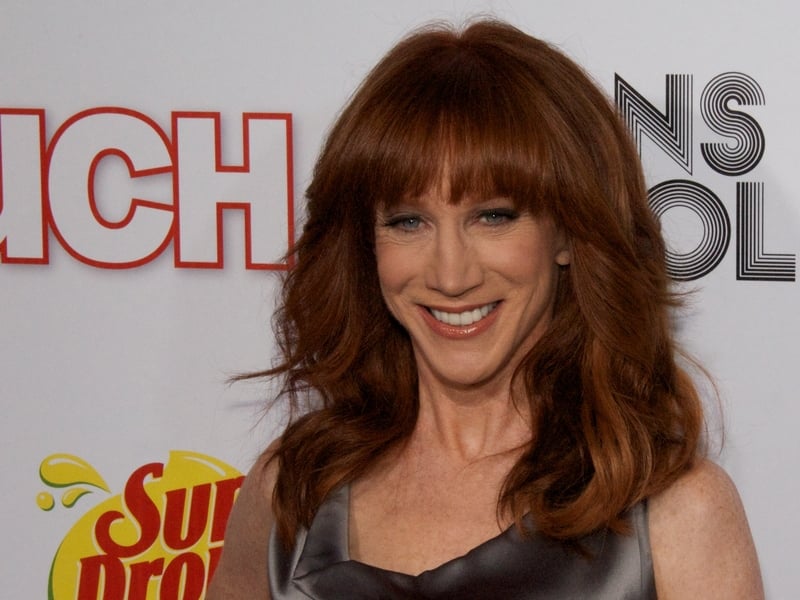 Kathy Griffin shared a difficult personal story on TikTok Sunday (September 10th) in response to Ashton Kutcher and Mila Kunis writing letters of support for their That '70s Show costar, Danny Masterson. Griffin got visibly emotional as she opened up about trying to get her late brother, who was an alleged pedophile, arrested.
Regarding Masterson, the My Life on the D-List star said, "The notion that this guy was also convicted of drugging these women … That is such serious stuff that I don't really care that when they were working on 'That '70s Show' he was like a good guy to work with."
Griffin went on to explain how difficult it is for sexual assault cases to even go to trial, as she recalled contacting authorities after learning that her brother, Ken Griffin, molested two children in an apartment building where he was the super. "Now this was my brother, so I don't want to hear about Ashton and Mila and Giovanni Ribisi and people that feel like they had to stick up for Danny Masterson because he was their bro. He was their buddy," she said.
The Suddenly Susan actress added, "The point is, blood was not thicker than water in my case, and if you know that somebody is committing SA sexual assault, you should do something if you can. My God, at least try."