Keke Palmer, Billy Porter, Carrot Top + More!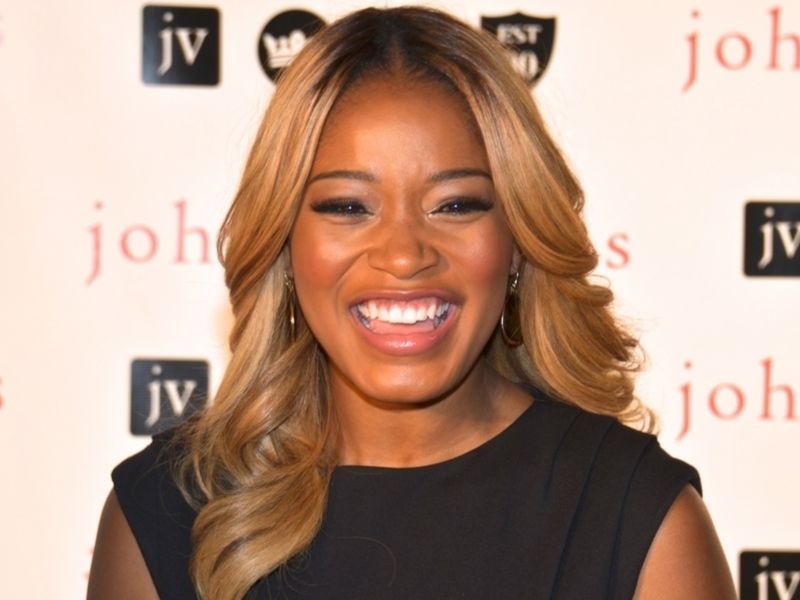 KEKE PALMER'S BOYFRIEND PUBLICLY SHAMES HER FOR WHAT SHE WORE TO AN USHER CONCERT: Keke Palmer fans are not happy with her boyfriend and the father of her child, Darius Jackson, after he publicly shamed the Nope actress for what she wore to an Usher concert. Retweeting a video of Usher singing to Palmer, Jackson wrote, "It's the outfit tho.. you a mom." Hours later, he doubled down on the sentiment despite receiving backlash. "We live in a generation where a man of the family doesn't want the wife & mother to his kids to showcase booty cheeks to please others & he gets told how much of a hater he is," he tweeted. "This is my family & my representation. I have standards & morals to what I believe. I rest my case."
BILLY PORTER AND ADAM SMITH SEPARATE AFTER SIX YEARS OF MARRIAGE: People reports that Billy Porter and Adam Smith are going their separate ways after six years of marriage. "I can confirm that Billy Porter and his husband Adam Smith have made the sad decision to end their marriage after six years," the Pose actor's rep told the outlet. "The decision was an amicable and mutual one and was made after much consideration. They continue to love and support each other as they embark on this next chapter."
CARROT TOP CLAIMS HE WAS ON THE PLANE WITH THE WOMAN WHO HAD A MELTDOWN OVER A 'NOT REAL' PERSON: The comedian Carrot Top, whose real name is Scott Thompson, shared a video to Instagram recently claiming that he was on the American Airlines flight with the woman who had a meltdown about someone being "not real." In the viral video that captured the meltdown, the woman yells, "I'm telling you, I'm getting the f–k off, and there's a reason why I'm getting the f–k off and everyone can either believe it or they can not believe it. I don't give two f–ks, but I am telling you right now — that motherf–ker back there is NOT real." Carrot Top called her a "f—king lunatic" and wrote in the caption, "I hope she's happy!!! We're all stuck in Dallas now because of her."
BEN AFFLECK IS PHOTOGRAPHED WITH HIS DAUGHTER WHO LOOKS JUST LIKE JENNIFER GARNER: A photo of Ben Affleck and Jennifer Lopez with Affleck's daughter, Violet, whom he shares with his ex-wife Jennifer Garner, is making the rounds on social media. Violet is a spitting image of Garner in the photo. "Jennifer Garner gave birth to herself," one person wrote on Twitter. Another joked, "His genes didn't even try."
KIM KARDASHIAN AND CHANEY JONES WEAR THE SAME OUTFIT TO PARTY IN THE HAMPTONS: Chaney Jones has long been referred to as a Kim Kardashian lookalike, but no one expected Jones, who is Kanye "Ye" West's ex-girlfriend, and the Kardashians star to show up at Michael Rubin's Fourth of July party in the Hamptons wearing the same outfit. Page Six reports that Kardashian wore a sheer white Alaïa crop top with a matching skirt to the function, while Jones donned the dress version of the outfit.