Keke Palmer, John Ventimiglia, Michael Shannon + More!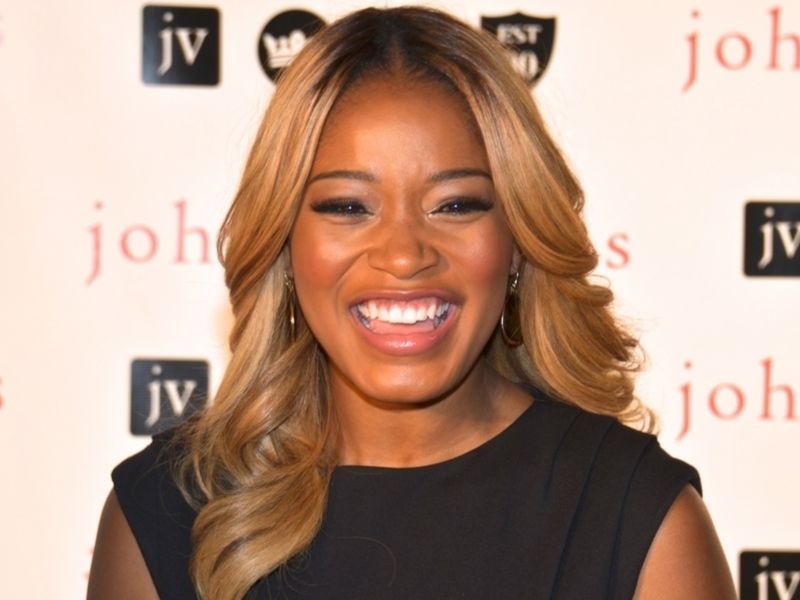 KEKE PALMER IS HAVING A 'BABY BOY:' During an appearance on The Tonight Show Wednesday (January 25th), Keke Palmer causally shared that she and her boyfriend, Darius Jackson, are expecting a baby boy. Talking to Jimmy Fallon about astrological signs, the Nope actress said, "Pisces are known to be very deep, they're emotional creatures. So I just want to make sure I'm not too blunt for my baby boy." Palmer announced that she was pregnant during her opening monologue on Saturday Night Live last month. "Every time I look back at that clip, I'm like, 'Why do I sound like a villain?'" she said on The Tonight Show. "I don't know why I said it like this, but I was so excited."
JOHN VENTIMIGLIA'S DAUGHTER ODELE DIES AT 25: Sopranos actor John Ventimiglia is mourning the loss of his daughter Odele, who died on January 12th at the age of 25. Odele's mother, Belinda Cape, shared the news on Facebook recently, writing, "Odele was greatly loved, and leaves a huge hole in our lives." Her cause of death has not yet been revealed.
MICHAEL SHANNON SAYS 'RUST' TRAGEDY IS WHAT HAPPENS WHEN YOU MAKE MOVIES 'ON THE CHEAP:' Knives Out actor Michael Shannon spoke with The Chicago Tribune recently about the tragic Rust shooting that resulted in the death of cinematographer Halyna Hutchins. "I'm not condemning Alec. I feel horrible for the guy," he said. "But this is what happens when you lowball and cut corners and hire people that may not be qualified, and pay them next to nothing, and make the movie on the cheap." The Shape of Water star also commented on gun safety as an actor. "If you're holding a firearm between takes, which you shouldn't be, you point it at the ground until somebody comes and collects it from you," he said.
CHANNING TATUM WILL TELL HIS DAUGHTER HE WAS A STRIPPER 'WHEN SHE'S OLD ENOUGH:' Channing Tatum doesn't plan on keeping his stripping days a secret from his daughter, Everly. The Magic Mike star told Entertainment Tonight, "There's no version of me not having the conversation of 'Dad didn't just do them in movies, I was an actual stripper,' so I'm not gonna lie to her." He added, "When she's old enough to watch them, we'll have that conversation."