Keke Palmer, Sally Field, Robin Williams + More!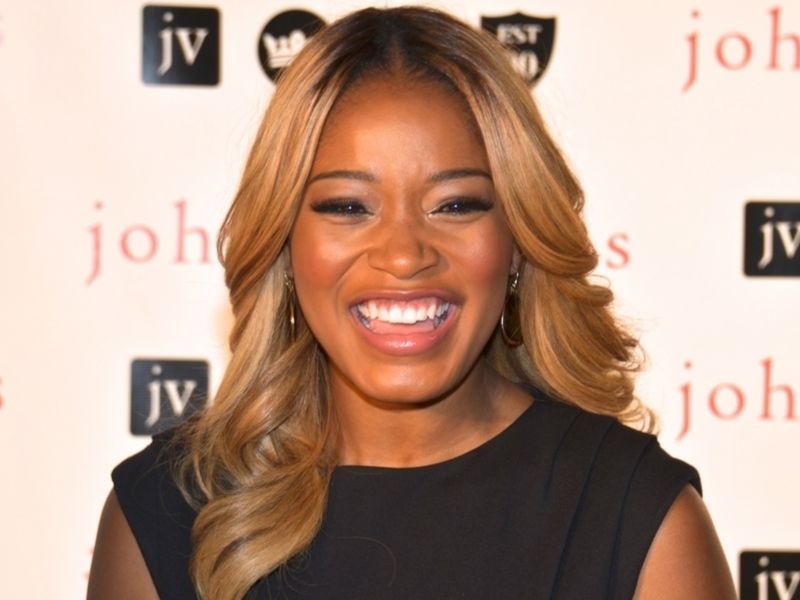 KEKE PALMER WELCOMES HER FIRST CHILD TO THE WORLD WITH DARIUS JACKSON: Keke Palmer took to Instagram on Monday (February 27th) to announce that she gave birth to her baby boy, Leodis Andrellton Jackson, over the weekend. The Nope actress shared photos of baby Leo as well as video from the hospital with her boyfriend, Darius Jackson. "Born during Black History Month, with a name to match," she wrote in the caption. "Only 48hrs of being parents!" she added.
SALLY FIELD REMEMBERS ROBIN WILLIAMS: Prior to the 29th annual Screen Actors Guild Awards, where Sally Field was presented with the Life Achievement Award, the Steel Magnolias actor remembered her Mrs. Doubtfire costar, the late Robin Williams. "There isn't a moment of (that film) that's not filled with my love and joy at being in his presence," she said during People and Entertainment Weekly Red Carpet Live Sunday (February 26th). "I mean, Robin was Robin. He was everything he seemed to be: a generous, loving, sweet, geniously talented man." She added, "We all miss him. He should be growing old like me, for God's sakes. I hate it that he isn't here." Williams suffered from Lewy body dementia and died by suicide in 2014.
JAMIE LEE CURITS COMMENTS ON KISSING MICHELLE YEOH AT THE SAG AWARDS: Jamie Lee Curtis was so excited when she won the award for Outstanding Performance by a Female Actor in a Supporting Role at the Screen Actors Guild Awards Sunday (February 26th) that she kissed her Everything Everywhere All at Once costar Michelle Yeoh on the lips. "I kissed her?, Did I really kiss her?" Curtis joked to Entertainment Tonight after the ceremony. "I love Michelle Yeoh. We love each other. We fell in love with each other. She's married. I met her husband in England, he's lovely. I also have a husband."
MICHAEL B. JORDAN POSES FOR CALVIN KLEIN AND FANS CAN'T GET ENOUGH: Michael B. Jordan was dubbed People's Sexiest Man Alive in 2020 for a reason. On Monday (February 27th), the Creed III star shared a joint Instagram post with Calvin Klein showing him modeling the brand's underwear. Fans were not disappointed. "Mother of God," one user wrote. Another commented, "Lord, forgive me for I have sinned. I lusted in my heart for this man, and I'm asking you to cleanse my mind."