Kevin Costner, Bethany Joy Lenz, Claire Danes + More!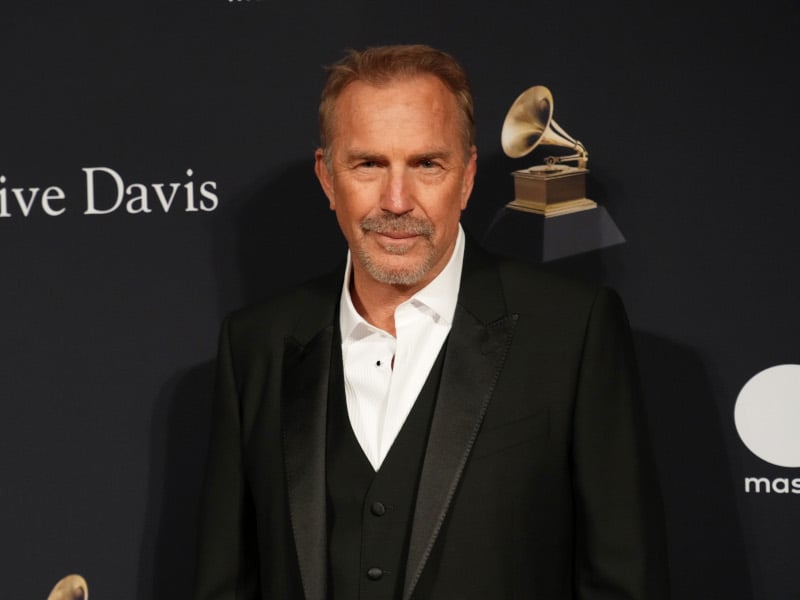 KEVIN COSTNER IS ORDERED TO PAY $129,755 IN CHILD SUPPORT EACH MONTH: The saga continues regarding Kevin Costner and Christine Baumgartner's divorce. According to court documents obtained by Fox News, a judge has ordered the Yellowstone actor to pay $129,755 each month to his soon-to-be ex-wife in child support payments. The pair share three children together. This amount is more than double what Costner proposed at $51,940, but lower than the $248,000 Baumgartner originally requested.
BETHANY JOY LENZ REVEALS SHE WAS IN A CULT FOR 10 YEARS: One Tree Hill star Bethany Joy Lenz appeared on Monday's (July 10th) episode of the Drama Queens podcast and shared that she wants to write a book about her experience as part of a cult. "I would love to write about my experience, you know, I was in a cult for 10 years," she said. "That would be a really valuable experience to write about, and the recovery — 10 years of recovery after that. So, there's a lot to tell." However, Lenz added, "I don't know how much I can say because there are still people and legal things in place that make it more complicated for the timing of that."
CLAIRE DANES AND HUGH DANCY WELCOME BABY NUMBER THREE: Claire Danes and Hugh Dancy are now officially proud parents to three children! According to People, the pair have welcomed their first daughter to the world. The Homeland actress and Hannibal actor also share two sons: four-year-old Rowan and 10-year-old Cyrus.
TAYLOR LAUTNER SAYS PEOPLE HAVE BEEN MISPRONOUNCING HIS NAME 'FOR DECADES:' Twilight star Taylor Lautner has revealed the proper way to pronounce his last name. On a recent episode of the Unplanned podcast, he said, "It is my fault that nobody knows how it's actually pronounced because I never corrected anybody for decades. It is technically Lowt-ner." He added, "I just never, in interviews or anything, stopped somebody and said, 'It's not Lawt-ner. It's Lowt-ner.' Just go with whatever."