Kim Kardashian, Tom Brady, Olivia Wilde + More!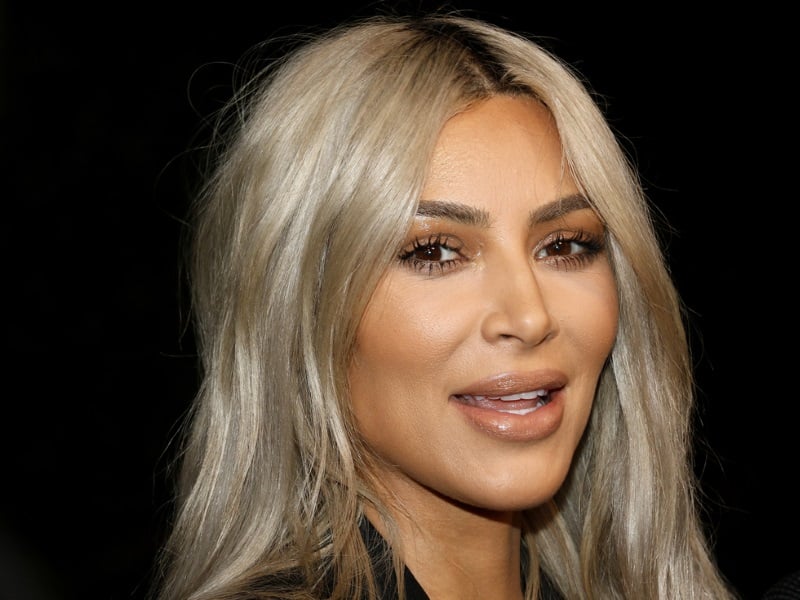 KIM KARDASHIAN AND TOM BRADY ARE 'JUST FRIENDS:' According to Entertainment Tonight, romance rumors are swirling around Kim Kardashian and Tom Brady. However, a source told the outlet that the pair are "just friends." The source added, "Tom and Kim have been in touch because Kim is looking to buy property where Tom has a vacation home" in the Bahamas. Tom's reps have also denied the romance rumors.
OLIVIA WILDE REVEALS SHE WORE A WHITE 'WEDDING DRESS' TO COLTON UNDERWOOD AND JORDAN C. BROWN'S WEDDING: Olivia Wilde shared photos of herself at Colton Underwood and Jordan C. Brown's wedding to her Instagram stories on Sunday (May 14th). In one photo, the Don't Worry Darling director can be seen wearing a white silk dress and holding a parasol. "Wore a wedding dress to a wedding just so I could make a joke about it in my toast," she captioned the photo. In another photo, she is hugging Underwood and Brown. "The grooms approved," she wrote.
HAILEY BIEBER EXPRESSES CONCERNS ABOUT HAVING CHILDREN: Hailey Bieber shared her fears about bringing children into the world with her husband, Justin Bieber, in a recent interview with The Sunday Times. "I want kids so bad but I get scared," she said. "It's enough that people say things about my husband or my friends. I can't imagine having to confront people saying things about a child." Hailey added, "We can only do the best we can to raise them. As long as they feel loved and safe."
JULIA FOX RUNS ERRANDS IN BOXER BRIEFS: Julia Fox continues to make statements with her fashion choices. According to People, the Uncut Gems actress was photographed wearing Diesel boxer briefs and no pants as she pumped gas into her mustang in Los Angeles recently. Up top, she wore a blazer over a t-shirt that read, "high class white trash."