Kristen Bell And Dax Shepard Are 'Kicked Out' Of Airport In Boston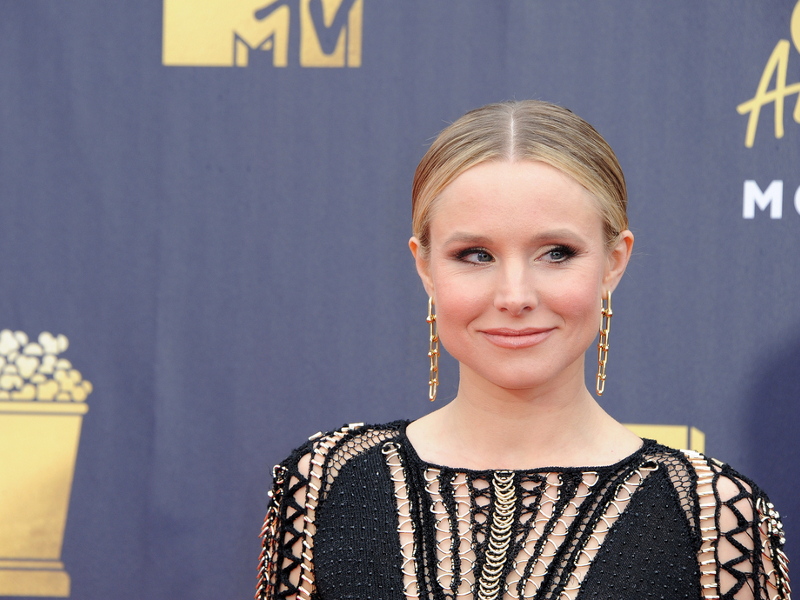 Kristen Bell and Dax Shepard ran into some obstacles while traveling last week. The couple were stuck in Boston with their two kids after their flight was delayed for more than nine hours.
"Stranded at the Boston airport, 9 hours of delays," the Good Place actress wrote on her Instagram stories. The family played Uno and Spades before spending $600 on pillows, blankets, and sheets so they could sleep while they waited. "Could have been a really nice hotel, but they're all taken," Bell said in a video.
"We made quite a home here," the Frozen actress wrote, alongside a photo of herself with a toothbrush in her mouth. Later, Bell revealed that the family was "kicked out" and scrambled to find a place to stay.
"Thankfully we found friends of friends who offered us their attics and accepted us at 1 am!!!!!!" she wrote.