Lea Michele, Cory Monteith, Khloe Kardashian + More!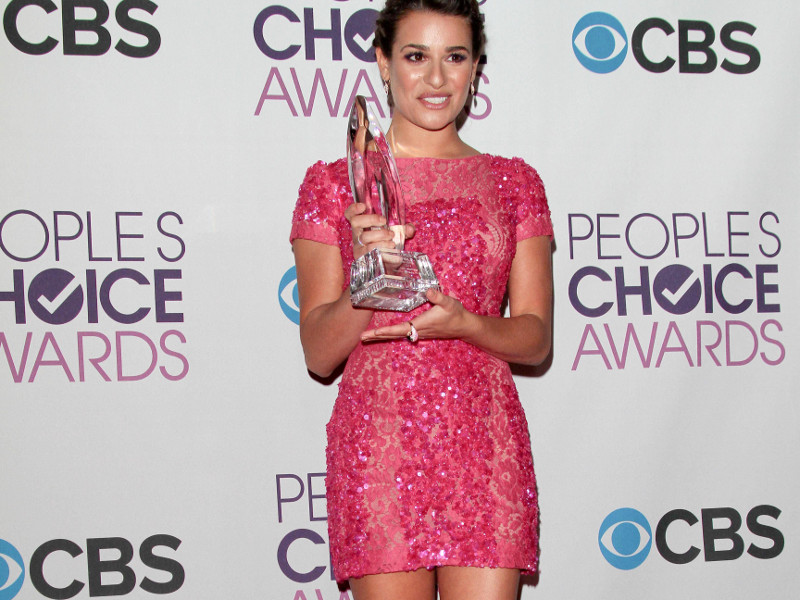 LEA MICHELE HONORS CORY MONTEITH ON THE 10TH ANNIVERSARY OF HIS DEATH: Lea Michele took to Instagram on Thursday (July 13th) to remember her former boyfriend and Glee costar Cory Monteith on the 10th anniversary of his death. "Hey you. 10 years. It feels like only yesterday that you were here and yet a million years ago all at the same time," she wrote. "I hold all of our memories in my heart where they will stay safe and never forgotten. We miss you every day and will never forget the light you brought to us all. I miss you big guy." According to Entertainment Tonight, Monteith died from "mixed drug toxicity" at the age of 31.
KHLOE KARDASHIAN SAYS SHE'S LIKE A 'THIRD PARENT' TO DREAM: On Thursday's (July 13th) episode of The Kardashians, Khloe Kardashian said she feels like a "third parent" to Dream, the child her brother Rob welcomed to the world with Blac Chyna. "I know how important it is for Dream to have a great maternal influence, whether that be from me or her own mom or whoever, and whoever she gets it from, she gets it from," she said. Khloe added that she and Blac Chyna do not have a relationship following Blac Chyna's defamation lawsuit against the family last year. "I do not have a relationship with Dream's mom. It's hard to have a relationship with someone when they sue you for hundreds of millions of dollars," Khloe said.
WHOOPI GOLDBERG'S WILL STATES THAT SHE WILL NOT BECOME A HOLOGRAM AFTER SHE DIES: Whoopi Goldberg is adamant about not becoming a hologram after she passes away. On Wednesday's (July 12th) episode of The View, the Ghost actress said, "I don't want to be a hologram. That's been in my will for 15 years." When her co-host Joy Behar responded saying, "No one has really asked me if I want to be a hologram yet," Goldberg added, "They don't ask you, that's the thing. They just do it, and then you go – 'Hey, isn't that Tupac? Wait a minute.' I don't want that. It's a little freaky, creepy, yeah."
KATHY GRIFFIN SAYS MALE COMICS ARE 'ALL PIGS:' Kathy Griffin spoke with Page Six recently about what she's had to put up with from male comics over the years—especially in the '90s. "I've been at every party back in the day when they'd be like, 'Kat, Look! My penis is a wristwatch. I'm like, 'Yes, I get it. We've seen it again," she told the outlet. The My Life on the D-List star didn't name anyone by name, but she added, "Guy comics are pigs. They're all pigs. I've been around a long time. I've seen all their penises."