Lili Reinhart, Sydney Sweeney, Jamie Foxx + More!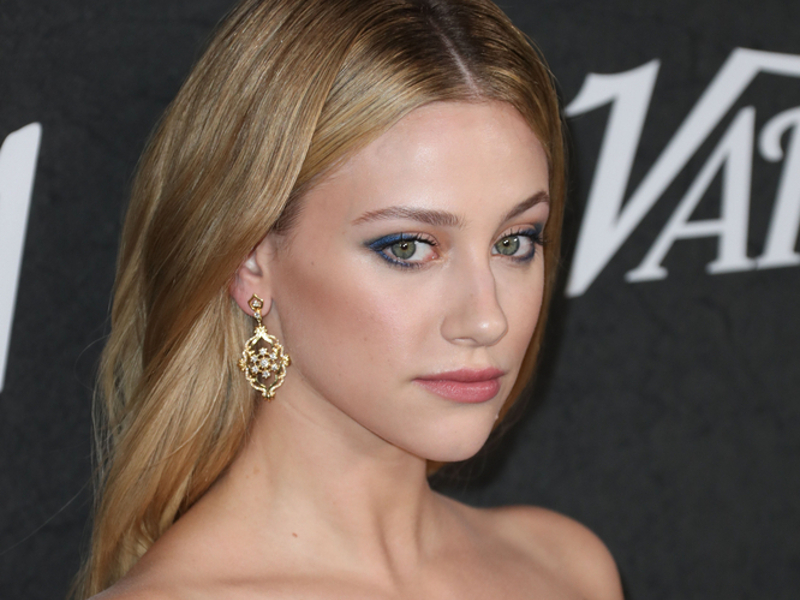 LILI REINHART AND SYDNEY SWEENEY PUT FEUD RUMORS TO REST FOLLOWING VIRAL RED-CARPET INTERACTION: Riverdale actress Lili Reinhart and Euphoria actress Sydney Sweeney dispelled their feud rumors via their Instagram stories Monday (September 4th). Sharing a selfie of the pair smiling together on a boat in Venice, Reinhart wrote in the caption, "We'll be over here if you need us." Sweeney also shared the photo to her Instagram stories. Reinhart appeared to give Sweeney a dirty look during a red-carpet moment that went viral over the weekend, causing fans to speculate. Reinhart also took to X on Monday (September 4th) to write, "Stop making villains out of women every chance you get."
JAMIE FOXX VACATIONS IN MEXICO FOLLOWING 'MEDICAL COMPLICATION:' Jamie Foxx is enjoying his life again, following the undisclosed "medical complication" that left him hospitalized in April and recovering for months afterwards. The Ray actor was photographed holding hands with his girlfriend, Alyce Huckstepp, in Cabo San Lucas, Mexico, over Labor Day weekend. Foxx could also be seen sitting on the beach and holding a pair of binoculars.
KEVIN BACON AND KYRA SEDGWICK CELEBRATE THEIR 35TH WEDDING ANNIVERSARY: Kevin Bacon shared a sweet throwback photo of himself kissing his wife, Kyra Sedgwick, on the forehead to Instagram on Monday (September 4th). "35 years feels like a heartbeat. #Anniversary," he wrote in the caption. For her part, Sedgwick shared a Polaroid throwback with the caption, "It was 1987- on the set of 'Lemon Sky' – I met a man named Kevin. Happy 35 my love."
GARY BUSEY IS ALLEGEDLY INVOLVED IN HIT-AND-RUN ACCIDENT: People reports that Lethal Weapon actor Gary Busey is being investigated in a hit-and-run accident that took place in Malibu, California, on Wednesday (August 30th). Video of the incident shows a woman yelling, "Sir, you hit my car, I need your information!" while Busey seemingly replies, "I'm private." He then can be seen getting into his car and driving away.