Maya Hawke, Ethan Hawke, Pete Davidson + More!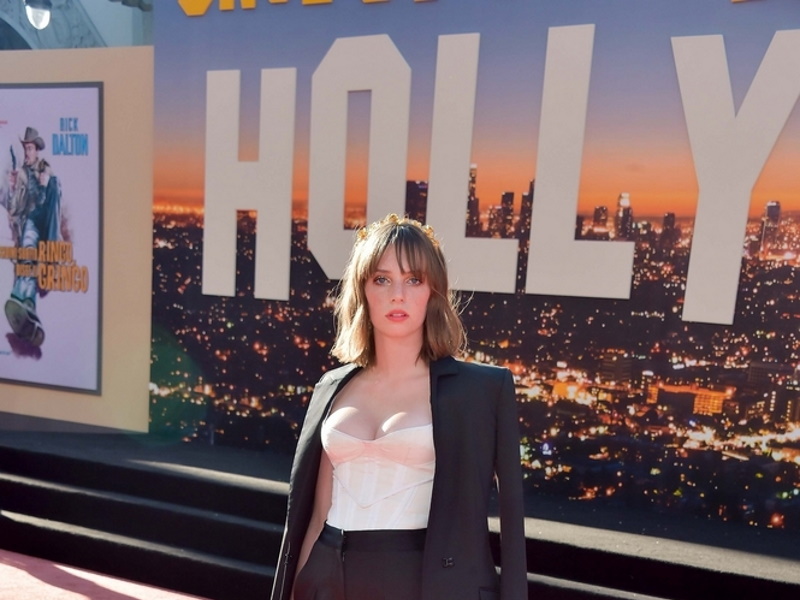 MAYA HAWKE TEASES HER FATHER ABOUT 'TRYING' TO FLIRT WITH RIHANNA: Maya Hawke joked with her father, Ethan Hawke, about the 2015 paparazzi photos showing him and Rihanna talking at an NBA All Star Game. "I've been caught by the paparazzi openly flirting with Rihanna," Ethan said in an interview with Variety published on Tuesday (September 5th). Maya chimed in to say that actually, he was "trying" to flirt with the "Diamonds" singer. Ethan replied, "Right, trying to flirt. So that's been a family shame, you're really touching a nerve." The Stranger Things actress added, "No, it's family pride!"
PETA IS SELLING A PETE DAVIDSON HALLOWEEN COSTUME FOLLOWING HIS EXPLICIT VOICEMAIL: According to Us Weekly, PETA has released a Pete Davidson costume on its website, inspired by the explicit voicemail the Saturday Night Live star left them earlier this year. The voicemail came in response to criticism from the organization, after they questioned why he bought his new dog from a pet store instead of adopting. The costume features a mask of Davidson's face wearing a hat that reads, "#$@!%," and a hoodie that reads, "I Should've Adopted."
SOFIA VERGARA SAYS SHE'S 'TRYING TO HAVE FUN' AMID DIVORCE FROM JOE MANGANIELLO: Sofia Vergara spoke with Entertainment Tonight about how she's doing, after she and Joe Manganiello announced they were divorcing in July. The Modern Family actress told the outlet she's "trying to have fun" as she adjusts to the split. "I've been lucky!" she said. "People have been inviting me out, you know, trying to have fun. So, I've been going everywhere they invite me." The America's Got Talent judge attended both the Taylor Swift and Beyonce concerts in Los Angeles recently.
KENDRA WILKINSON VISITS EMERGENCY ROOM DUE TO PANIC ATTACK: Us Weekly reports that The Girls Next Door star Kendra Wilkinson went to a local emergency room after suffering a panic attack on Wednesday (September 6th). A representative for the Mindy Project actress told the outlet she was not admitted and that she is "going home shortly."