Natalie Portman, Russel Brand, Kim Kardashian + More!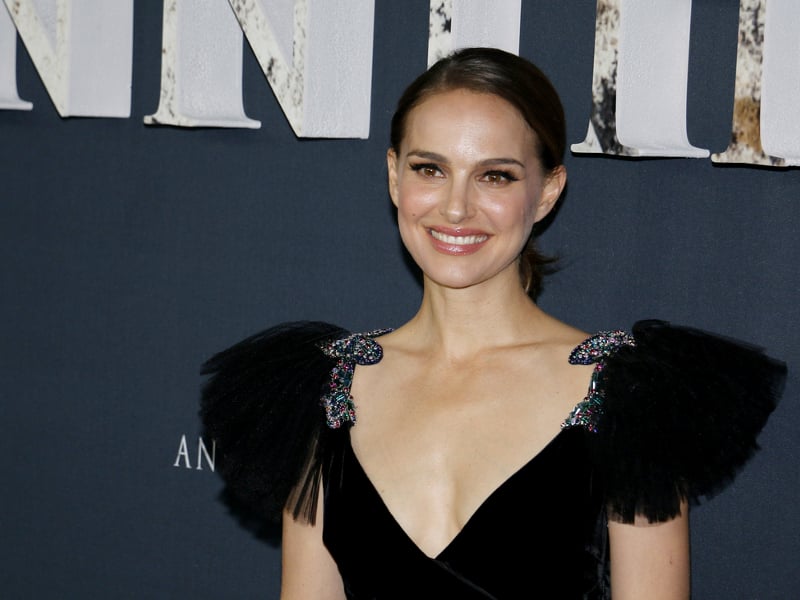 NATALIE PORTMAN AND BENJAMIN MILLEPIED ARE REPORTEDLY SEPARATED: Us Weekly reports that Natalie Portman and her husband of 11 years, Benjamin Millepied, are separated—following Millepied's rumored affair with a 25-year-old woman. "After news of his affair came out, they've been trying to work on their marriage but are currently on the outs," a source told the outlet. This comes after the Thor: Love and Thunder actress was photographed in Australia without her wedding ring on the couple's 11th wedding anniversary.
RUSSELL BRAND REFLECTS ON HIS MARRIAGE WITH KATY PERRY: On a recent episode of Running Wild with Bear Grylls: The Challenge, Russell Brand opened up about his 14-month marriage with Katy Perry. "Aside from my sort of feelings of affection for Katy, it's a time that I remember as being a little bit chaotic and a bit for me, speaking for myself, a little disconnected," the Forgetting Sarah Marshall star said. "That was when I was sort of most in the public eye and working in America." He added, "Some aspects of that time were amazing. She's an amazing person. It was kind of incredible to live for a moment in that eye-of-the-cyclone type aspect of fame."
KIM KARDASHIAN, PSALM WEST, AND TRUE THOMPSON ALL HAVE BROKEN BONES: Kim Kardashian took to her Instagram story on Monday (August 7th) to let fans know she broke her shoulder. "Something you don't know about me, I broke my shoulder and I tore the tendon," she said in a video. The Kardashians star added that she took "a few weeks" off from working out and that she and her personal trainer were "starting our rehabbing today." On Tuesday (August 8th), Khloe Kardashian shared a photo of her daughter, True Thompson, with Kim's son, Psalm West, to Instagram. Both children had casts on their arms. "Summer 2023 Cousin cast club … Trampoline and monkey bars … They had a ball this summer," Khloe wrote in the caption.
SHEMAR MOORE SHARES VIDEO OF BABY FRANKIE CALLING HIM 'DA DA:' Shemar Moore shared an adorable video to Instagram on Monday (August 7th) showing his six-month-old daughter Frankie, whom he welcomed to the world with Jesiree Dizon, squealing and calling him "Da da." The S.W.A.T. actor could not contain his excitement, captioning the video, "I'm officially a DA DA!!! My life is complete!! Friends, family, Jesiree, and Daddy's lil Miracle… Frankie Muthaf***n Moore… I love you Jesiree… thank you!!! I love you all!!!!!"