Patrick Dempsey, Addison Rae, Liam Neeson + More!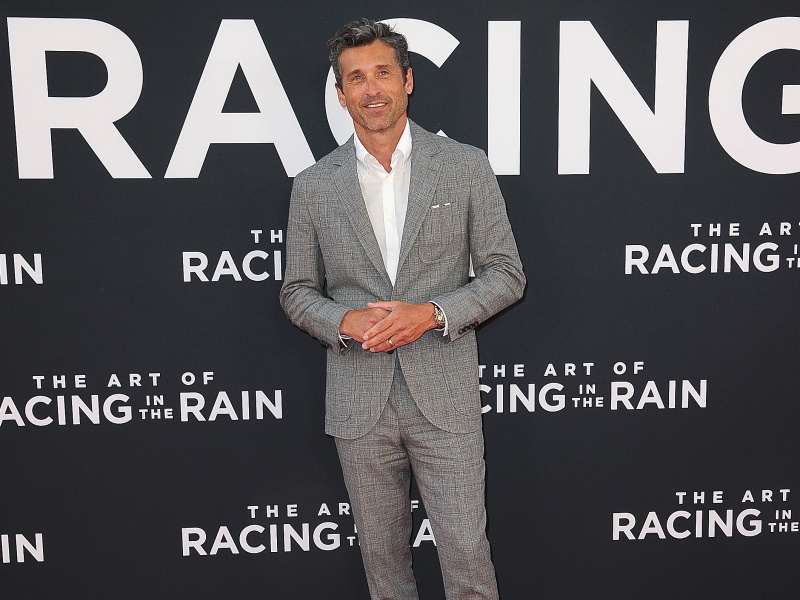 CHECK OUT THE TEASER TRAILER FOR 'THANKSGIVING:' On Thursday (September 7th), Sony Pictures dropped the teaser trailer for Thanksgiving, a holiday-themed horror film starring Patrick Dempsey and Addison Rae. According to The Hollywood Reporter, the movie is based on a fake trailer that director Eli Roth made for the 2007 film Grindhouse. The small-town, serial-killer movie is set to reach theaters on November 17th.
LIAM NEESON SAYS HE AND EWAN MCGREGOR WERE SCOLDED FOR MAKING LIGHTSABER NOISES ON THE SET OF 'STAR WARS:' Liam Neeson and Ewan McGregor couldn't help but make lightsaber noises on the set of the 1999 movie Star Wars: Episode I — The Phantom Menace. Neeson told Conan O'Brien on the Conan O'Brien Needs a Friend podcast recently that the pair "automatically" started making lightsaber noises when they pulled out the weapons during filming. "George Lucas said, 'Uh, let's cut there. Boys, we can add that in later,' " he recalled. O'Brien joked, "I wish they had left that in — wouldn't that be so great? You two just spitting at each other. That would be so, so funny-looking."
NETFLIX RELEASES TEASER FOR 'MAY DECEMBER:' Entertainment Tonight reports that a teaser for May December, starring Natalie Portman and Julianne Moore, has been released. The official synopsis reads, "Twenty years after their notorious tabloid romance gripped the nation, a married couple (Julianne Moore, Charles Melton) buckles under the pressure when an actress (Portman) arrives to do research for a film about their past." The story seems to mirror the real-life scandal between former teacher Mary Kay Letourneau and her 13-year-old student, Vili Fualaau. May December will be in select theaters in November and will be available to stream on Netflix December 1st.
TAYLOR MOMSEN SAYS SHE WAS KNOWN AS 'THE GRINCH GIRL:' Taylor Momsen, the actress who played Cindy Lou Who as a child on the 2000 film How the Grinch Stole Christmas, told her Gossip Girl costar Penn Badgley on a recent episode of the Podcrushed podcast that she was "made fun of relentlessly" for the role. "First of all, The Grinch changed my life in a multitude of ways — one of them being I was made fun of relentlessly," she said. "Every time I would start a new school or go somewhere else, I don't even think the kids knew my name. I was just Grinch Girl." Momsen added, "Not even the character name Cindy Lou Who, just Grinch Girl. I got used to it, but it was alienating."