Pedro Pascal, Jamie Lee Curtis, Tessa Thompson + More!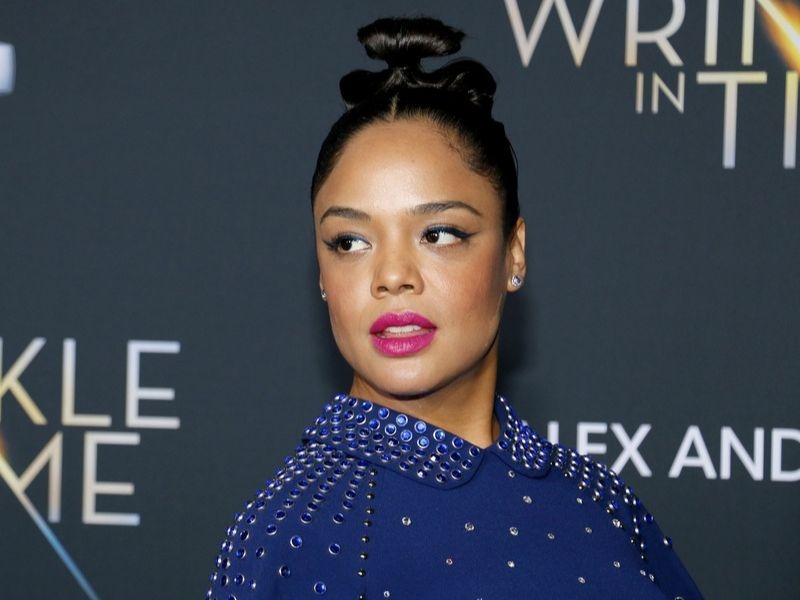 PEDRO PASCAL, JAMIE LEE CURTIS, AND OTHER STARS ADVOCATE FOR TRANS RIGHTS: After laws were passed in Tennessee last week banning public drag shows and gender-affirming healthcare for transgender youth in the state, stars such as Pedro Pascal, Jamie Lee Curtis, Gabrielle Union, and Billy Porter took to social media to speak out. Pascal tweeted, "TRANS RIGHTS!!! #ForeverandAlways," while Curtis wrote, "It is absolutely F*CKED witnessing the ongoing normalization of eliminationist transphobia. The right's war on queer people, most specifically trans people, is both bizarre and abhorrent. There is no debate to argue here. Trans people have been here forever and aren't going anywhere. There is no ideology here. It's simple. Trans rights are human rights. Anything stating the contrary is wrong."
TESSA THOMPSON AND MICHAEL B. JORDAN WENT TO COUPLE'S THERAPY AS THEIR 'CREED III' CHARACTERS: Tessa Thompson and Michael B. Jordan took method acting to new heights in preparation for Creed III. "Mike and I actually went to therapy together," Thompson told Refinery29. "We did couples therapy." She added, "Yes, in character, but it ended up being like — the line sometimes between character and us gets blurred because we bring so much of what we're exploring personally to the characters in general. So funnily, it was the first time… I'm probably saying too much. I'll say it was an early experience in couples therapy for us both personally, but it was as these characters, which is very weird."
JAKE GYLLENHAAL FILMS SCENE FOR 'ROAD HOUSE' REMAKE AT UFC EVENT: According to The Los Angeles Times, Jake Gyllenhaal shot scenes for the Road House remake in front of a live audience during UFC's 285 event on Saturday (March 4th). The Southpaw actor showed off his chiseled physique as he got into a scripted fight with former UFC fighter Jay Hieron, who plays his rival in the film.
KEANU REEVES RESPONDS TO HAVING FUNGI-KILLING BACTERIA NAMED AFTER HIM: The New York Post reports that during a Reddit Ask Me Anything recently, Keanu Reeves learned that a fungi-killing bacteria had been named after him. "Researchers from Germany found a compound naturally produced by some type of bacteria that is so effective at killing fungi, they named it after you: keanumycins. What are your thoughts about that?" a user asked the Matrix star. He replied, "They should've called it John Wick . . . but that's pretty cool . . . and surreal for me. But thanks, scientist people! Good luck, and thank you for helping us."