Pete Davidson, Karamo Brown, Jen Shah + More!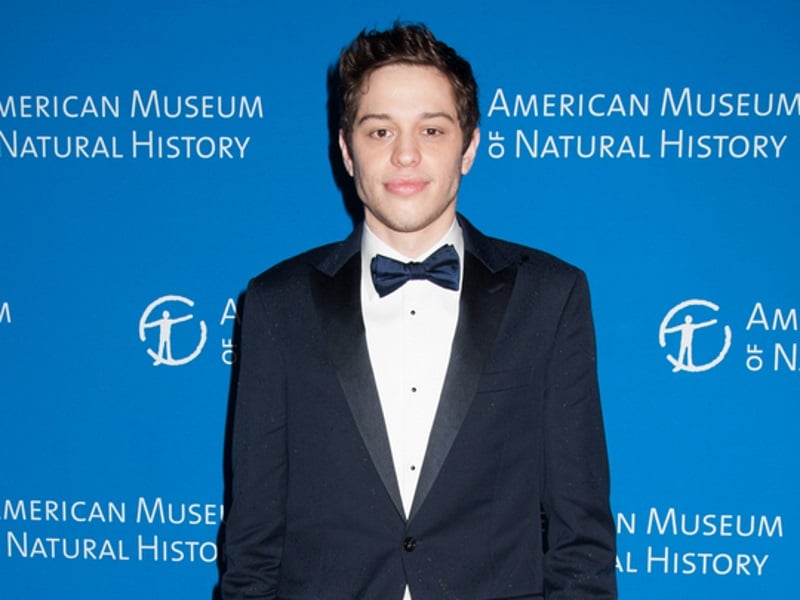 PETE DAVIDSON REVEALS HE WAS ON KETAMINE FOR FOUR YEARS PRIOR TO REHAB: At a recent comedy show in Atlantic City, Pete Davidson revealed he took Ketamine daily for four years before checking into rehab this summer. "It was magical," Davidson said about the dissociative drug. The Saturday Night Live alum added, "I am fresh out of rehab, everyone. I got that post-rehab glow. Seventh time's the charm!" According to the outlet, Ketamine has hallucinogenic effects and "induces a state of sedation, immobility, relief from pain, and amnesia."
KARAMO BROWN SAYS ANTONI POROWSKI DIDN'T INVITE THREE OF HIS 'QUEER EYE' COSTARS TO HIS BACHELOR PARTY: Karamo Brown revealed on Thursday's (September 14th) episode of Radio Andy that Antoni Porowski only invited one of his fellow Queer Eye costars to his bachelor party this past weekend. Brown said that he, Bobby Berk, and Jonathan Van Ness were "not invited." The Real World star exclaimed, "The shade of it all! Just Tan France was invited." He added, "Here's the thing, when it comes to family things like that — family things, weddings — it costs money so I don't take offense to it."
JEN SHAH AND ELIZABETH HOLMES HAVE BECOME FRIENDS IN PRISON: According to People, Theranos founder Elizabeth Holmes and Real Housewives of Salt Lake City star Jen Shah have become friends while serving time together at a federal prison in Texas. "They're friends. They're both rehabilitating and have bonded over being on this journey of positive change," Shah's rep, Chris Giovanni, told the outlet. "Their situations brought them together, and they have a good understanding of one another. They're getting through it together." Holmes was sentenced to 11 years in prison for fraud in 2022, and Shah was sentenced to six and a half years in prison for her role in a telemarketing scheme.
STARS ATTEND THE CARING FOR WOMEN GALA: Variety reports that celebrities such as Oprah Winfrey, Nicole Kidman, Leonardo DiCaprio, Salma Hayek, Kim Kardashian, Zoe Kravitz, and Olivia Wilde all attended the Kering Foundation's Caring for Women dinner in New York City on Tuesday night (September 12th). This year's inaugural dinner raised funds for the Malala Fund, the National Network to End Domestic Violence (NNEDV), and the New York City Alliance Against Sexual Assault. Wilde shared a photo of herself with Winfrey, Hayek, and Gayle King at the event to Instagram on Wednesday (September 13th). "We were huddled up, talking about the importance of hitting rock bottom, of making people uncomfortable in order to wake them up, and of women supporting one another. I will never forget this night. Thank you @salmahayek for inviting me to co chair this incredible gala for the @keringfoundation. I will now go print this photo as large as paper gets," the Don't Worry Darling director captioned the post.