Rainn Wilson Reveals That He Was 'Mostly Unhappy' Starring On 'The Office'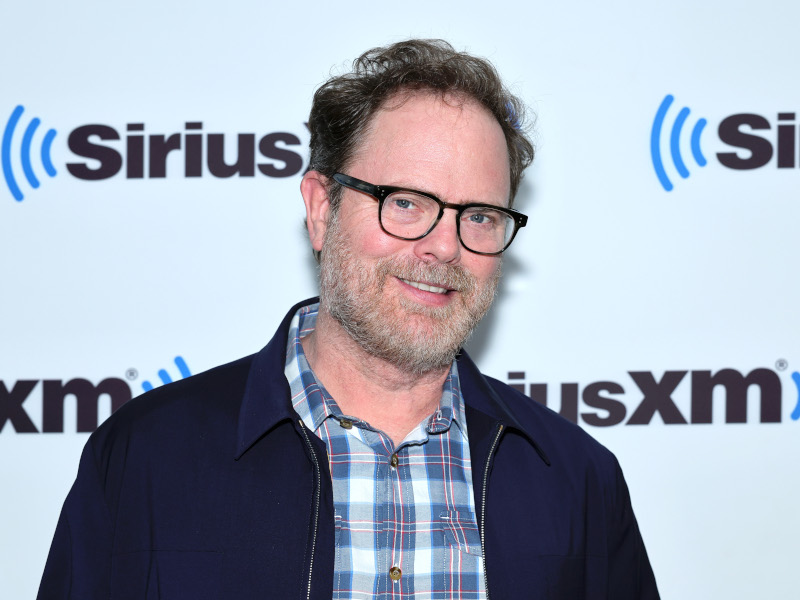 Rainn Wilson got candid about his former ambitions and why he felt "mostly unhappy" during his time on The Office on Sunday's (July 9th) episode of the Club Random podcast. Wilson played Dwight Schrute on the hit show.
"When I was in 'The Office,' I spent several years really mostly unhappy because it wasn't enough," he said. Despite the show's popularity, the Six Feet Under actor had a specific vision of success that was keeping him from appreciating what he had in the present.
"I'm realizing now, like, I'm on a hit show, Emmy nominated every year, making lots of money, working with Steve Carell and Jenna Fischer and John Krasinski and these amazing writers and incredible directors like Paul Feig. I'm on one of the great TV shows. People love it," he told host Bill Maher.
"I wasn't enjoying it. I was thinking about, 'Why am I not a movie star? Why am I not the next Jack Black or the next Will Ferrell? How come I can't have a movie career? Why don't I have this development deal?'"