Rita Ora, Zachary Levi, Jason Sudeikis + More!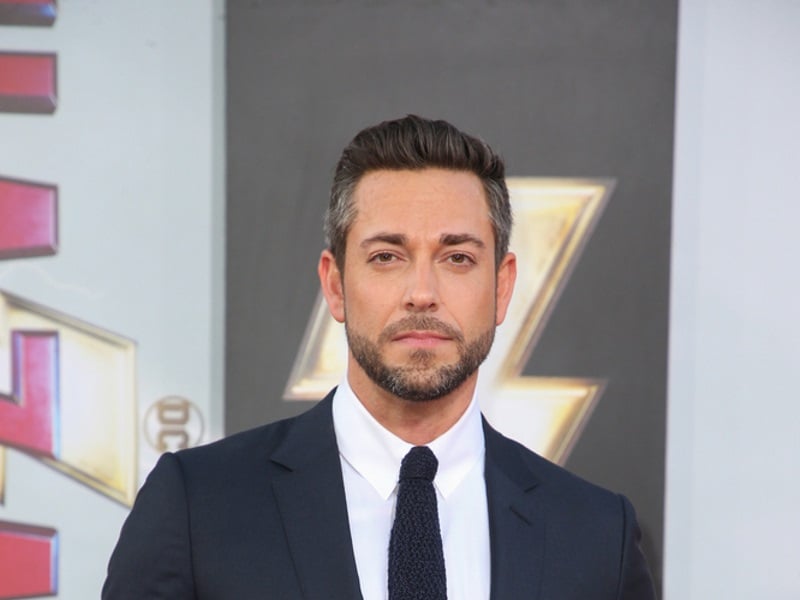 RITA ORA CONFIRMS SHE AND TAIKA WAITITI ARE MARRIED: Rita Ora appeared on the morning show Heart Breakfast with Jamie Theakston and Amanda Holden Friday (January 27th) and confirmed the reports that she and Thor: Love and Thunder creator Taika Waititi are married. When asked whether or not the pair tied the knot, Ora responded, "Yes. Here we are. Everything happens for a reason, people. I am officially off the market." About the wedding day, she said, "It was just nice and perfect. Completely how I wanted it, just to myself sometimes. It was really sweet. … Sorry, it's not that interesting! One day, we'll throw a big party. I'll figure out a time to do a big, big party."
ZACHARY LEVI 'HARDCORE AGREES' THAT PFIZER IS A 'DANGER TO THE WORLD:' Shazam! actor Zachary Levi took to Twitter on Sunday (January 29th) to share that he "hardcore agrees" with the statement that, "Pfizer is a real danger to the world." According to TMZ, many took this as an anti-vax stance, but Levi later shared a link to a 2009 fraud case Pfizer was involved in—indicating that he was criticizing big pharma. The outlet reports that fans are still skeptical.
JASON SUDEIKIS AND OLIVIA WILDE ARE SPOTTED HUGGING IN LOS ANGELES: According to People, Olivia Wilde was photographed hugging her ex-fiancé, Jason Sudeikis, in Los Angeles Friday (January 27th). This comes after Wilde's split from Harry Styles in November, which a source told the outlet has been hard on the House actress. "The break has been difficult for Olivia. They have had some issues, but Olivia thought they were gonna work through it all. She is disappointed. It's just a tricky situation, though," the source said. As for Wilde and Sudeikis, the former couple ended their seven-year engagement in 2020. Together, they share two children: eight-year-old Otis and six-year-old Daisy.
ZACH BRAFF SAYS THERAPY 'DEFINITELY CHANGED' HIS LIFE: Zach Braff believes in the power of therapy. At a Paley Center for Media screening of the new series Shrinking, the Scrubs actor told Page Six, "I've been in therapy on and off my whole life … It's definitely changed my life and helped me through some really tough times when I've had to deal with grief and rough patches." Braff directed a few episodes of Shrinking and commented on the new show: "I think that's one of the wonderful things about this show. It's sort of a PR campaign for the whole industry. It's showing how it can help people's lives."