Robin Williams, Samuel L. Jackson, Tori Spelling + More!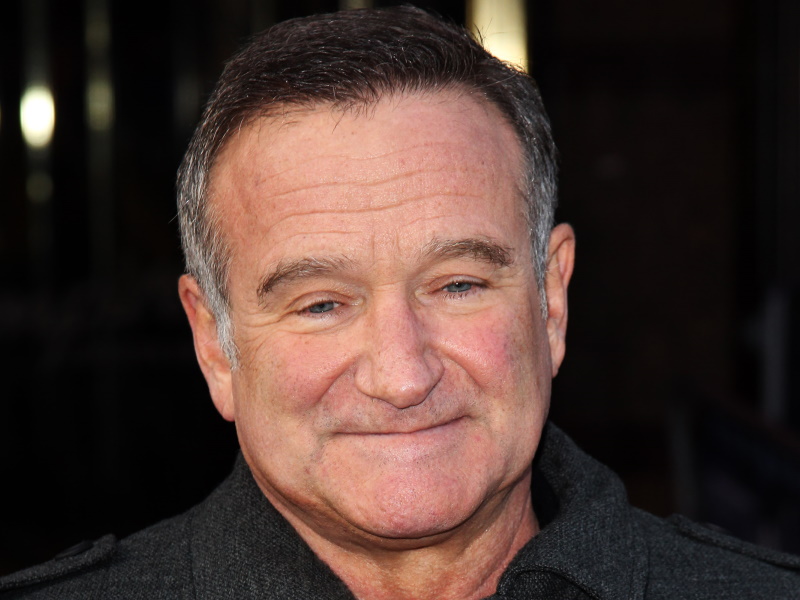 ROBIN WILLIAMS' CHILDREN HONOR HIM ON WHAT WOULD HAVE BEEN HIS 72ND BIRTHDAY: Robin Williams' children took to social media over the weekend to remember their father on what would have been his 72nd birthday. The Mrs. Doubtfire actor died by suicide in 2014 after struggling with depression for years. Zak Williams shared a still of Robin from the movie Good Morning Vietnam and wrote, "Happy 72nd Dad! Was remembering how much I used to love that look you'd give. That look with a mischievous, loving grin that your friends and loved ones knew so well. Joyous and curious and wondrous. Miss you and love you forever!" Zelda Williams shared an old photo of Robin picketing and tweeted, "Happy birthday to Poppo, who definitely would've been out there fighting the good fight for art and artists today and always."
SAMUEL L. JACKSON SLAMS BILLIONAIRES FOR NOT PAYING TAXES: Samuel L. Jackson did not hold back when he spoke his mind about billionaires not paying taxes during a recent interview with Vulture. "I pay an enormous amount of taxes, and it's fine because I know I should. But why can't we get billionaires to pay their f—king taxes?" the Pulp Fiction actor said. "If those motherf—kers paid their taxes we'd solve a whole bunch of shit. And they would still be richer than every motherf—ker walking around them."
TORI SPELLING SHARES TEXTS FROM HER REALTOR 'MOCKING' HER HOUSING 'CRISIS:' According to Page Six, Tori Spelling shared screenshots of alleged text messages with her realtor to her Instagram stories on Friday (July 21st). Robert Vinson wrote in the text exchange, "Tori Spelling has been asking for a 1 month rental. If you follow her situation on TMZ it is all amusing." The 90210 actress responded to the text, which was obviously not meant for her, "This is Tori Spelling. Wow! Human empathy and kindness prevails. Kids in crisis is amusing." This comes amid Spelling's divorce from Dean McDermott, as she navigates an ongoing mold issue at their shared home.
'SPONGEBOB' VOICE ACTOR'S WIFE CLARIFIES HER HUSBAND IS NOT DATING ARIANA GRANDE: TMZ reports that voice actress Jill Talley took to the comments section of an Instagram post by The Cut with the headline, "Is Ariana Grande Dating Spongebob Now?" to clear things up. While the headline referenced Ariana Grande and her Wicked costar Ethan Slater, Talley wanted everyone to know that her husband, Tom Kenny, who voiced Spongebob on the television show, is not dating the "Thank U, Next" singer. "Hi everyone, I'm married to Tom Kenny (who voices SpongeBob on the TV show). He is not dating Ariana Grande. I don't know if Ethan Slater (who played SpongeBob in the musical) is or isn't dating Ariana Grande. However, they're both adorable and I totally ship it," Talley wrote. She added, "Just wanted to set the record straight. P.S. as for me and Tom Kenny — we are celebrating our 27th wedding anniversary today."