'Rust,' Steven Spielberg, Tom Cruise + More!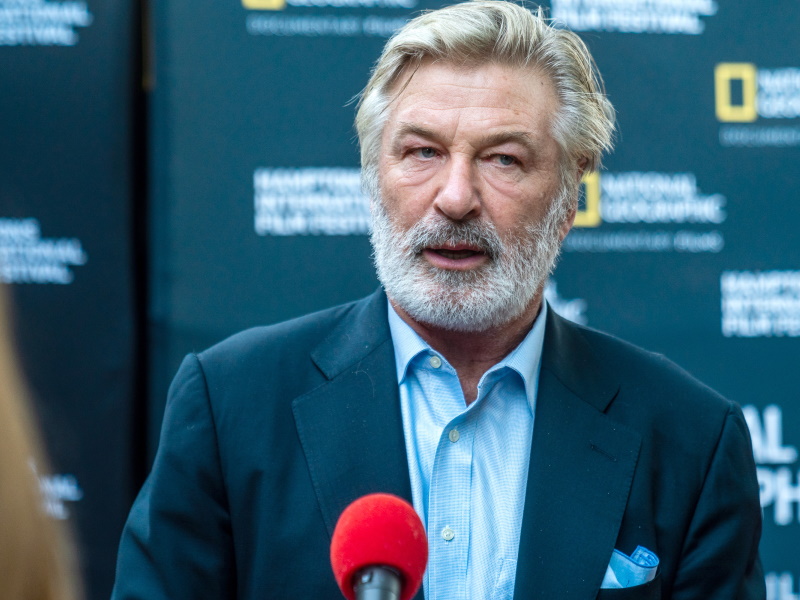 'RUST' TO RESUME FILMING IN THE SPRING: According to Variety, the producers of Rust announced on Tuesday (February 14th) that they will resume filming in the spring. Bianca Cline will take over as cinematographer for Halyna Hutchins, who was fatally shot on the set of the film in 2021. Alec Baldwin will continue to play the lead, and Joel Souza, who was shot in the shoulder, will be returning to the film as well. Souza said in a statement, "Though bittersweet, I am grateful that a brilliant and dedicated new production team joining former cast and crew are committed to completing what Halyna and I started.My every effort on this film will be devoted to honoring Halyna's legacy and making her proud. It is a privilege to see this through on her behalf."
STEVEN SPIELBERG TELLS TOM CRUISE HE 'SAVED HOLLYWOOD'S A—:' Deadline reports that a video of Steven Spielberg and Tom Cruise interacting at the Oscars nominees luncheon Monday (February 13th) is making the rounds on social media. After the pair hug in the video, Spielberg tells Cruise, "You saved Hollywood's a—," referring to the success he had with Top Gun: Maverick. "And, you might have saved theatrical distribution. Seriously. 'Maverick' might have saved the entire theatrical industry."
'TED LASSO' GETS SEASON THREE PREMIERE DATE: According to Variety, Apple TV+ announced the season three premiere date for Ted Lasso on Tuesday (February 14th) and shared a teaser for the new season. The sports comedy is set to return to the streaming platform on March 15th.
CHECK OUT THE TRAILER FOR 'LOVE AGAIN:' People reports that the trailer for Love Again dropped on Valentine's Day (February 14th), starring Priyanka Chopra and Sam Heughan. The film also features music icon Celine Dion making her acting debut, as she helps bring the pair together. A synopsis for the film reads, "A journalist, Rob Heughan is captivated by the honesty in the beautifully confessional texts. When he's assigned to write a profile of megastar Céline Dion, he enlists her help in figuring out how to meet Mira Chopra in person … and win her heart." Love Again is scheduled to hit theaters on May 12th.