Ryan Seacrest, Joseph Fiennes, Stephen Colbert + More!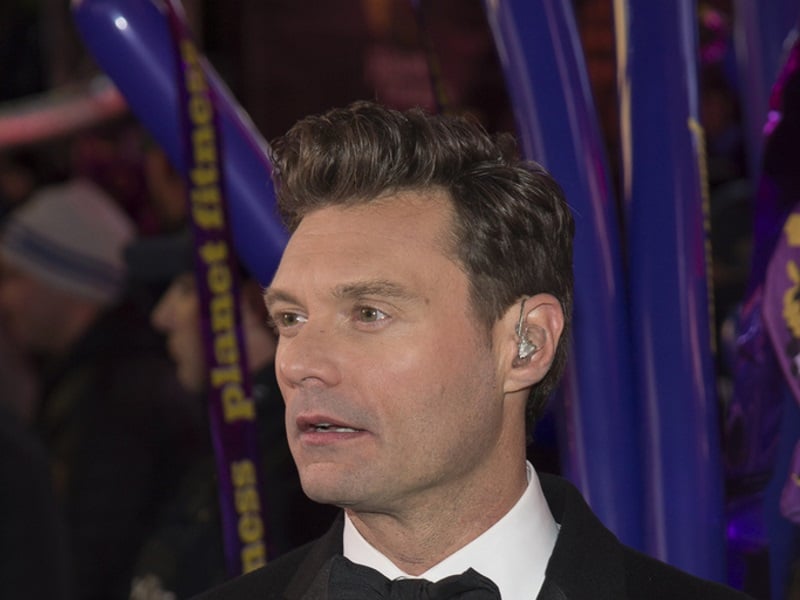 RYAN SEACREST IS REPORTEDLY IN TALKS TO REPLACE PAT SAJAK ON 'WHEEL OF FORTUNE:' Following Pat Sajak's retirement announcement on Monday (June 12th), Bloomberg reporter Lucas Shaw tweeted that Ryan Seacrest "has been talking to the producers of Wheel of Fortune" to replace the longstanding host. "Some sources say he's the frontrunner," Shaw wrote. "Others say he is just one of many interested."
JOSEPH FIENNES SAYS HE MADE THE 'WRONG DECISION' PLAYING MICHAEL JACKSON ON 'URBAN MYTHS:' Shakespeare in Love actor Joseph Fiennes told The Observer in a recent interview that he regrets playing Michael Jackson on a 2017 episode of the anthology series Urban Myths. "I think people are absolutely right to be upset," Fiennes said. "And it was a wrong decision. Absolutely." He also referred to it as a "bad mistake" and said that he "asked the broadcaster to pull it." Sky Arts did end up pulling the episode before it was scheduled to air, writing in a statement at the time: "We have taken the decision not to broadcast 'Elizabeth, Michael and Marlon,' a half-hour episode from the Sky Arts 'Urban Myths' series, in light of the concerns expressed by Michael Jackson's immediate family. We set out to take a lighthearted look at reportedly true events and never intended to cause any offense." Jackson's daughter, Paris Jackson, tweeted at the time that the episode "honestly makes me want to vomit."
SARAH POLLEY IS IN TALKS TO DIRECT LIVE-ACTION REMAKE OF 'BAMBI:' Deadline reports that Women Talking director Sarah Polley is in talks with Disney to direct a live-action remake of Bambi. Sources tell the outlet that the remake will "feature music from six-time Grammy-winning country star Kacey Musgraves."
STEPHEN COLBERT TO HOST 'THE LATE SHOW' FOR THREE MORE YEARS: According to The Hollywood Reporter, Stephen Colbert has extended his contract with The Late Show for another three years. The Strangers with Candy actor took over hosting duties from David Letterman in September of 2015.