SAG-AFTRA, Tina Fey, Michelle Yeoh + More!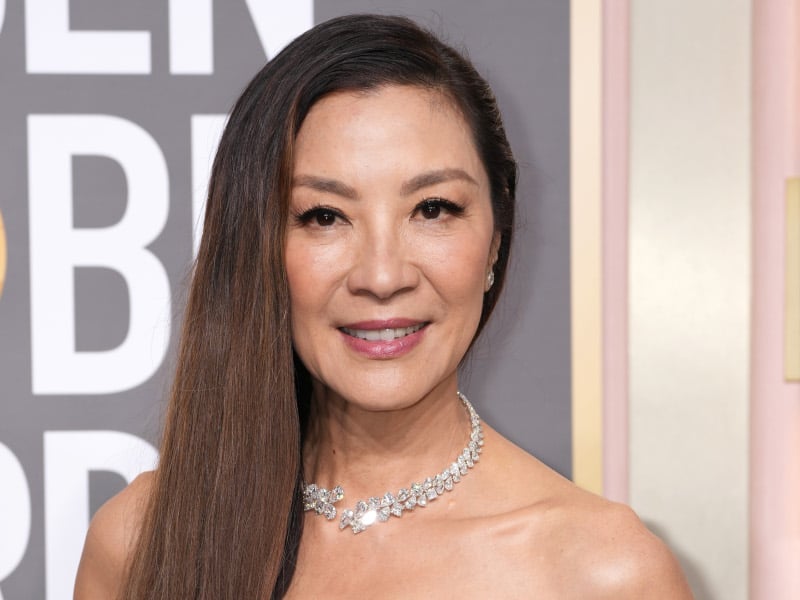 SAG-AFTRA GRANTS WAIVERS TO 39 INDEPENDENT FILMS AMID STRIKE: Variety reports that SAG-AFTRA has granted approval to 39 independent films, allowing them to continue filming during the strike. The list includes Mother Mary, starring Anne Hathaway and Michaela Cole, Death of a Unicorn, starring Jenna Ortega and Paul Rudd, and The Rivals of Amziah King, starring Matthew McConaughey.
NETFLIX ENDS AD-FREE BASIC PLAN: According to The Hollywood Reporter, Netflix will no longer be offering their $9.99 ad-free basic subscription plan to new subscribers. The sign-up page reads, "The Basic plan is no longer available for new or rejoining members. If you are currently on the Basic plan, you can remain on this plan until you change plans or cancel your account." Those seeking a new subscription will have the choice between the $6.99 option, which includes ads, or one of the ad-free "Standard" and "Premium" plans at $15.49 and $19.99 respectively.
CHECK OUT THE TRAILER FOR 'A HAUNTING IN VENICE:' Deadline reports that the official trailer for A Haunting in Venice, based on the Agatha Christie novel Hallowe'en Party, was released on Wednesday (July 19th). Watch as Tina Fey and Kenneth Branagh attend a chilling séance led by Michelle Yeoh in post-World War II Venice. The film is expected to reach theaters on September 15th.
JAMES CAMERON COMMENTS ON THE DANGERS OF AI: James Cameron spoke with CTV news on Tuesday (July 18th) about his concerns regarding artificial intelligence. The Titanic actor alluded to his movie Terminator when he said, "I warned you guys in 1984, and you didn't listen." He added, "I think the weaponization of AI is the biggest danger … I think that we will get into the equivalent of a nuclear arms race with AI, and if we don't build it, the other guys are for sure going to build it, and so then it'll escalate. You could imagine an AI in a combat theatre, the whole thing just being fought by the computers at a speed humans can no longer intercede, and you have no ability to deescalate."