Shanna Moakler, Travis Barker, Kourtney Kardashian + More!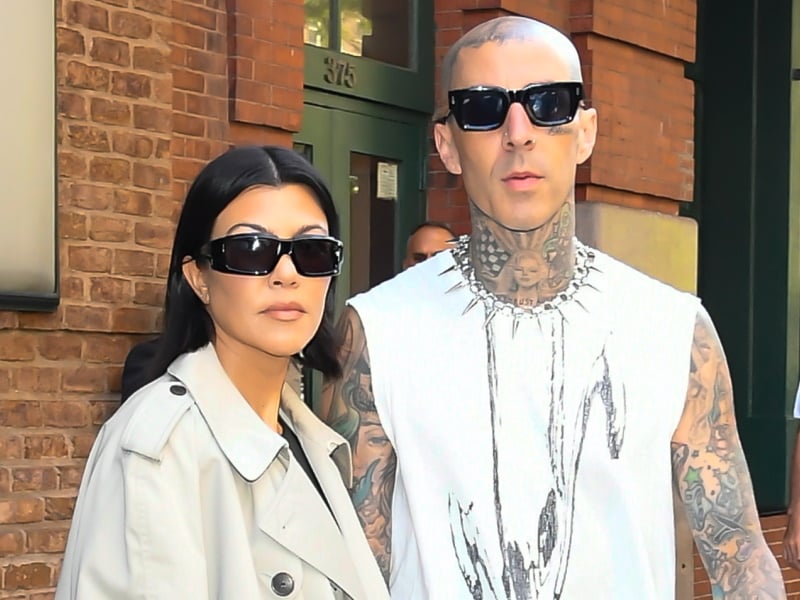 SHANNA MOAKLER IS 'PRAYING' FOR TRAVIS BARKER AND KOURTNEY KARASHIAN AMID 'URGENT FAMILY MATTER:' According to Page Six, Travis Barker's ex-wife, Shanna Moakler, spoke with photographers on Friday (September 1st) about the "urgent family matter" that caused Blink-182 to postpone their European tour. "I don't know what's going on, I just know that our kids are safe and sound — obviously that's important to me," Moakler said. "Obviously, whenever they have to cancel shows, it's a really big deal. I'm just praying that his immediate family — and the baby and Kourtney and everyone — is safe and OK." Barker and his wife, Kourtney Kardashian, were photographed leaving a hospital on Saturday (September 2nd).
MILEY CYRUS SAYS SHE AND LIAM HEMSWORTH FELL IN LOVE WITH EACH OTHER WHILE FILMING 'THE LAST SONG:' Miley Cyrus reflected on her 2010 movie The Last Song in a video shared to TikTok Friday (September 1st). "I think one of the elements that made that movie feel so special was it was watching two very young people fall in love with each other, which was happening in real time and real life," she said, referring to her ex-husband and costar, Liam Hemsworth. "So the chemistry was undeniable, and that was the beginning of a long, 10-year relationship."
AMBER HEARD INJURES HER HIP TRAINING FOR NYC MARATHON: Amber Heard was photographed recently using two black crutches in Madrid, Spain, where the Aquaman actress now lives. Page Six reports that she told photographers she injured her hip while training for the 2023 New York City Marathon.