Sharon Stone, Bad Bunny, Kendall Jenner + More!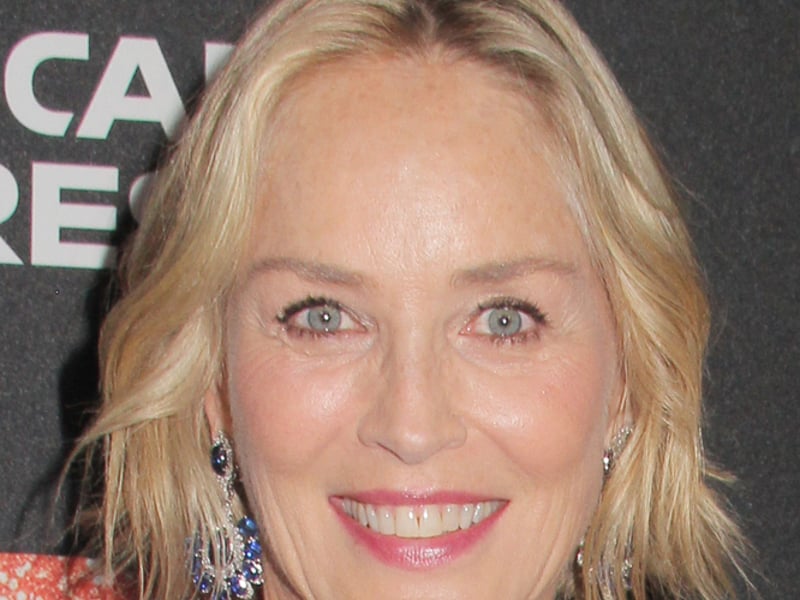 SHARON STONE SAYS SHE 'LOST HALF' OF HER MONEY DUE TO 'THIS BANKING THING:' Today reports that Sharon Stone was awarded the 2023 Courage Award at the Women's Cancer Research Fund's An Unforgettable Evening last week. During her acceptance speech, the Basic Instinct actress encouraged attendees to increase their donations, saying that donating is a form of "courage" during these difficult times. Getting emotional, she revealed, "Because I know what's happening. I just lost half my money to this banking thing, and that doesn't mean that I'm not here."
BAD BUNNY AND DEVIN BOOKER APPEAR TO BE FEUDING: According to Entertainment Tonight, Bad Bunny seemingly dissed Kendall Jenner's ex-boyfriend Devin Booker on a new track titled "Coco Chanel." After the news broke that the rapper and Jenner were dating, Booker responded by unfollowing the Kardashians star. Translated lyrics from the new song read, "I'm not bad baby, that's a gimmick / But the Puerto Rico sun is warmer than the one in Phoenix." Booker, who plays for the Phoenix Suns, commented on an Instagram post about the lyrics. "He worried about another MAN again," Booker wrote.
TJ HOLMES AND AMY ROBACH RUN HALF MARATHON TOGETHER: People reports that former GMA3 hosts T.J. Holmes and Amy Robach were spotted running the United Airlines NYC Half Marathon together in New York City Saturday (March 18th). The pair previously ran the New York City Marathon together in November of 2022, just weeks before their affair was exposed.
GINA RODRIGUEZ WELCOMES HER FIRST CHILD TO THE WORLD: According to PopSugar, Gina Rodriguez is officially a mom! The Jane the Virgin actress told the outlet that she and her husband, Joe LoCicero, welcomed their first baby to the world. No other details have been revealed yet.
BRENDA SONG AND MACAULAY CULKIN SECRETLY HAD A BABY LAST YEAR: Page Six reports that Brenda Song and Macaulay Culkin secretly welcomed their second child last year. Their son, Carson, was reportedly born before Christmas in 2022. The pair welcomed their first son, Dakota, in April of 2021.