Stars Troll Ethan Hawke Over 2015 Courtside Photos With Rihanna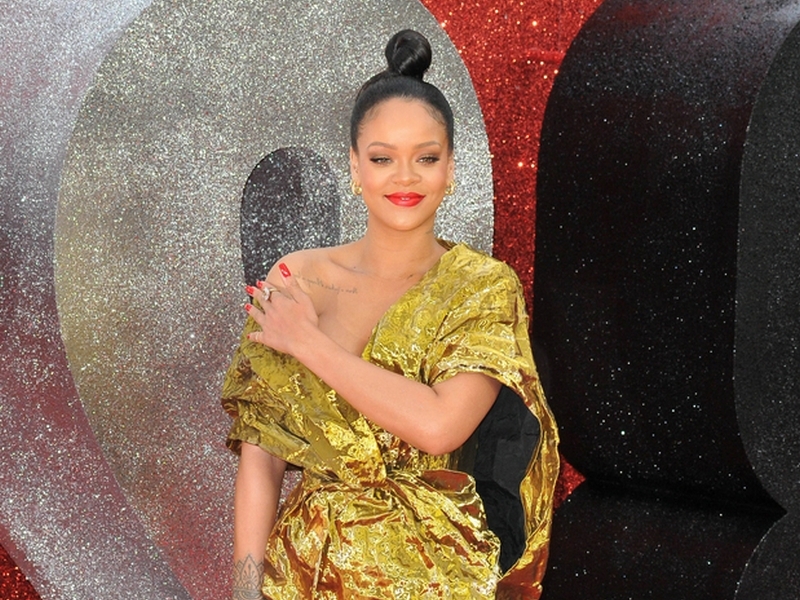 Ethan Hawke brought some photos back into circulation on Monday (February 13th), showing him chatting up Rihanna at an NBA All-Star Game in 2015. The first photo shows his son, Levon Roan Thurman-Hawke, sitting next to the "Diamonds" singer, but the following two reveal that Ethan had switched seats with Levon.
"After Rihanna's brilliant half time performance, I'm hoping my son can find it in his heart to forgive a Dad for taking his moment," the Training Day actor captioned the photos shared on Instagram. Stars like Gwyneth Paltrow and Alyssa Milano poked fun at Hawke's all-too-relaxed posture in the comments section.
"Could you sit up straight, for god's sake?" Paltrow wrote. "You're sitting next to Rihanna!" Milano added. "Not sure I would have gone with this posture whilst sitting next to a goddess."