Taika Waititi, Rita Ora, Bella Hadid + More!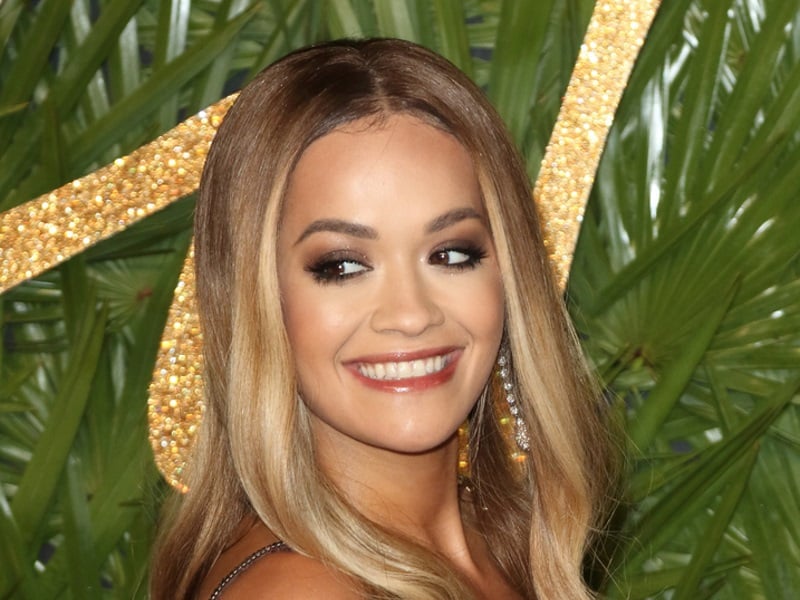 TAIKA WAITITI AND RITA ORA SHARE PHOTOS FROM THEIR WEDDING: To celebrate their one-year wedding anniversary, Taika Waititi and Rita Ora shared photos and details from their wedding last year with Vogue. "It wasn't in London or in France like everyone reported," the Thor: Love and Thunder star said. "It was in L.A. with a small group of friends." Waititi also revealed that the Fifty Shades of Grey actress proposed to him. "I wore my mum's pearls that she got married in," Ora told the outlet. "My sister walked me down the aisle, and it was just really simple and blissful and calm and private and fun."
BELLA HADID UPDATES FANS ON HER 'PAINFUL' BATTLE WITH LYME DISEASE: Bella Hadid took to Instagram on Sunday (August 6th) to provide a health update to her fans. Sharing photos of herself in the hospital receiving treatment for Lyme Disease, the supermodel wrote, "To be that sad and sick with the most blessings/privilege/opportunity/love around me was quite possibly the most confusing thing ever." Hadid added, "One thing I want to express to you all is that 1: I am okay and you do not have to worry, and 2:I wouldn't change anything for the world. If I had to go through all of this again, to get here, to this exact moment I'm in right now, with all of you, finally healthy, I would do it all again. It made me who I am today."
CHANNING TATUM DANCES AT TAYLOR SWIFT CONCERT: Channing Tatum appeared to be having the time of his life at the Taylor Swift concert in Los Angeles on Saturday (August 5th). Gayle King shared a video of the Magic Mike star enthusiastically dancing to "Shake It Off" on Instagram Sunday (August 6th). Tatum sported a glitter heart around one of his eyes and wore a shirt that read, "It's me, hi, I'm the daddy, it's me"—referring to Swift's "Anti-Hero" song and his status as a "daddy."
HALLE BERRY SHARES 'SUNDAY SERVE' SELFIE WITH HER NATURAL HAIR: Halle Berry posted a sun-lit selfie to Instagram on Sunday (August 6th), showing off her natural hair. "Sunday serve…my man loves this. Forward all complaints to him @vanhunt," she wrote in the caption. The Monster's Ball actress has been dating Van Hunt for almost three years, according to People. Many fans commented on the photo to express their love and support. Some asked Berry if she was making a film on Angela Davis—as her hair resembled the activist's signature afro.
ARIANA MADIX CLARIFIES THAT SHE IS 'NOT FRIENDS' WITH TOM SCHWARTZ: Ariana Madix might have to film with Tom Schwartz for Vanderpump Rules, but she's letting fans know they are "not friends" following all of the Scandoval drama. After a photo was shared by several cast members featuring nearly everyone from the show but Tom Sandoval and Rachel Leviss at a table together, fans questioned if Madix made up with Schwartz. "I'm not friends with Tom Schwartz," Madix wrote, adding a shrug emoji.