Taylor Swift Causes Stir Attending Jack Antonoff's Wedding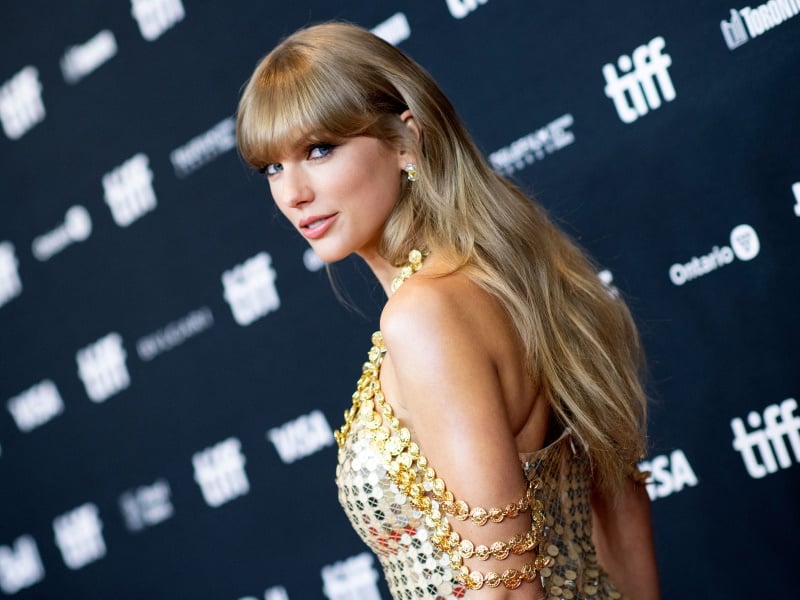 Taylor Swift attended her friend Jack Antonoff's wedding to actress Margaret Qualley over the weekend in New Jersey, and her presence caused quite a stir. An entire street in Long Island Beach had to be shut down on Friday night after fans hoping to spot Swift gathered outside the rehearsal dinner at Black Whale & Fish House. Local police had to step in as the crowd grew into the hundreds — all chanting Swift's name — and the restaurant decided to close its curtains at 8:45 p.m.
The beach town is not typically a celebrity hospot, but Swift was accompanied to the rehearsal and wedding by Channing Tatum and Zoë Kravitz. Lana Del Ray, Cara Delevingne, Sarah Ramos, Mae Whitman and the bride's mother, Andie MacDowell, were also in attendance. Antonoff, Swift's frequent musical collaborator, is a New Jersey native — while Qualley, best known for roles in The Leftovers and Maid, is from North Carolina.