'Taylor Swift: The Eras Tour' Now Coming To Movie Theaters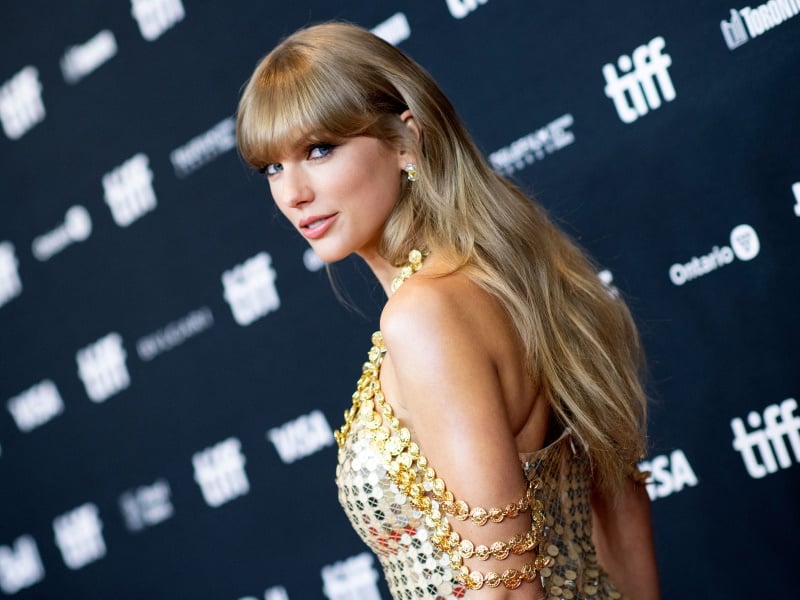 Taylor Swift is releasing a concert film of her blockbuster Eras Tour in AMC and Cinemark movie theaters on October 13th in the U.S. AMC has already promised that every location will run at least four showtimes of Taylor Swift: The Eras Tour every day on Thursdays, Fridays, Saturdays and Sundays. Tickets will be priced at $19.89 for adults and $13.13 for children, and the presale has already rocketed past $10 million since launching yesterday. Swift called the tour her "most meaningful, electric experience of my life so far" in her social media announcement of the film.
Experts expect Taylor Swift: The Eras Tour, which was reportedly filmed during her shows at Sofi Stadium in Los Angeles, to break theatrical records for concert movies. AMC said in a statement that it is "aware that no ticketing system in history seems to have been able to accommodate the soaring demand from Taylor Swift fans when tickets are first placed on sale," but that they have increased their server capacity to meet the demand.