The 1975's Matty Healy Invites Dad On Stage To Sing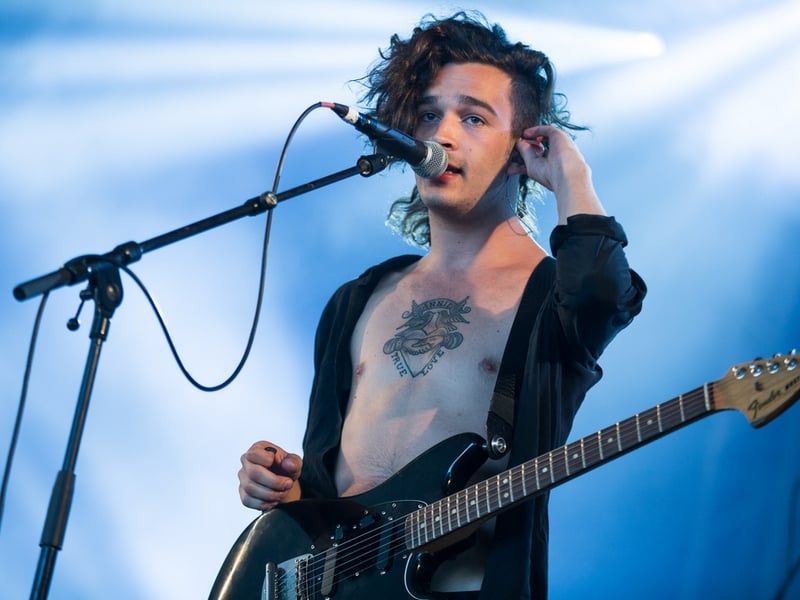 Matty Healy brought his dad Tim Healy onstage in London at The 1975's Finsbury Park concert. Fans didn't know what to expect as he walked out and the two hugged. When his dad's name appeared on the jumbotron, the crowd roared. He handed him the mic and walked away.
The Auf Wiedersehen, Pet actor sat on a stool and gave a stellar and soulful performance of the band's "All I Need To Hear."
Afterwards the younger Healy stepped back onto the stage without saying a word, and hugged his dad again.
The song is from the band's album, Being Funny in a Foreign Language.