Tom Cruise, Val Kilmer, Brad Pitt + More!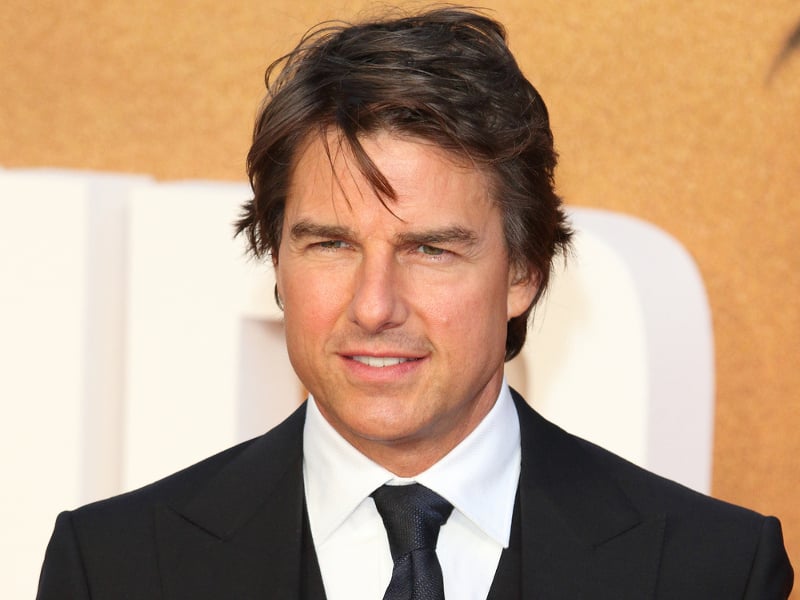 TOM CRUISE 'WAS CRYING' WHEN HE REUNITED WITH VAL KILMER ON 'TOP GUN: MAVERICK:' Tom Cruise told Jimmy Kimmel on Friday (February 24th) that he had an emotional reunion with Val Kilmer on the set of Top Gun: Maverick. "I've known Val for decades, and for him to come back and play that character — he's such a powerful actor that he instantly became that character again. You're looking at Iceman," Cruise said. "I was crying. I got emotional. He's such a brilliant actor, and I love his work."
EVANGELINE LILLY TOLD MICHAEL DOUGLAS SHE'D 'LIKE TO F—K HIM:' On Saturday's (February 25th) episode of The Jonathan Ross Show, Evangeline Lilly shared that she called her Ant-Man and the Wasp: Quantumanium costars Michael Douglas and Michelle Pfeiffer "GILFs" while filming a restaurant scene. Apparently, Douglas didn't know what the acronym meant. "Instead of being cool about it," Lilly said she turned to him and explained, "It's a grandpa I'd like to f–k." The Lost actress added, "I immediately realized I'd told Michael Douglas I'd like to f–k him, which is not what you should say in front of a bunch of kids. Oops!"
BRAD PITT AND INES DE RAMON ARE SPOTTED TOGETHER IN PARIS: According to Page Six, Brad Pitt and his rumored girlfriend, Ines de Ramon, were seen having dinner together on Friday (February 24th) in Paris. A video shows the pair sitting next to each other and talking to other guests at Fouquet's on the Champs-Élysées. This comes a week after Paul Wesley officially filed for divorce from de Ramon.
ELLE FANNING WISHES DAKOTA FANNING A HAPPY BIRTHDAY: Maleficent star Elle Fanning took to Instagram recently to wish her sister, I Am Sam star Dakota Fanning, a happy birthday. Along with a collection of photos and videos—including some wild nights out—Elle wrote, "It's that time of February again. My beautiful sister's birthday. And the last of its kind… 29th year! Wish we were celebrating at Mars 2112 tonight, partying with your own kind but, alas, you will have to put up with the mere mortals for now, HACKS included. We had a moment last year, sitting on the couch and we looked at each other and you said, 'thank god I have a sister.' I wouldn't be able to do life without you, Cody! I love you."