Ty Pennington, Rosanna Arquette, Blac Chyna + More!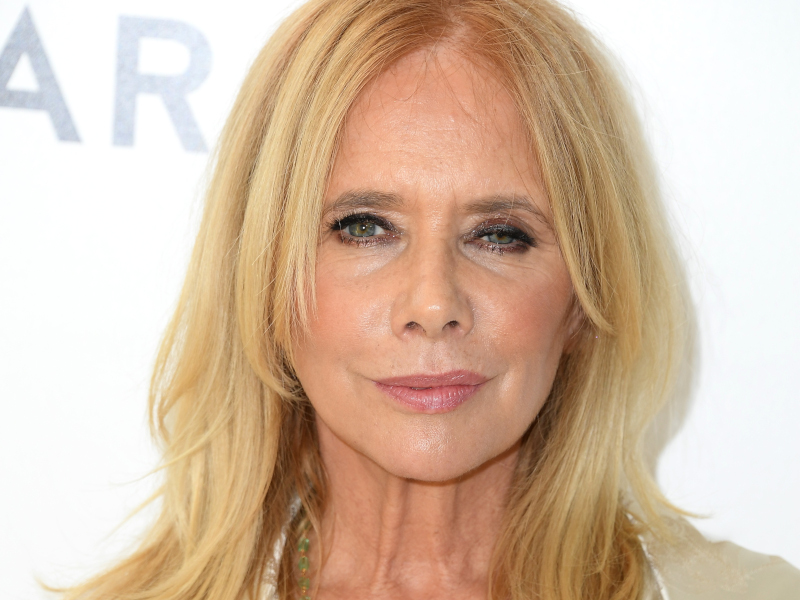 TY PENNINGTON REVEALS HE WAS ADMITTED TO THE ICU DAYS AFTER ATTENDING 'BARBIE' PREMIERE: Former Extreme Makeover host Ty Pennington shared photos of himself in a hospital bed to Instagram on Friday (July 14th), revealing that he had been admitted to the ICU shortly after attending the premiere of Barbie. "From the red carpet, to the ICU… this last week has been interesting! I'm okay now, still recovering," he wrote. "To shed some light on why I was MIA… Sunday I hit the red carpet for @barbiethemovie , monday I flew to Colorado to start filming in Breckinridge and Tuesday morning I woke up at 4am and could barely breathe Turns out, that sore throat Ive had for the last month was actually an abscess which had grown so large it was closing off my airway. Next thing I know, I was intubated and flown to the ICU in Denver."
ROSANNA ARQUETTE CRASHES CAR INTO MALIBU SHOPPING CENTER: People reports that Desperately Seeking Susan actress Rosanna Arquette crashed her car into a building at the Point Dume Village shopping center in Malibu, California, last week. "We can confirm Rosanna Arquette was involved in a traffic incident in Malibu," the Sheriff's Department told the outlet on Friday (July 14th). Los Angeles Fire Captain Mike Rivera told The Malibu Times, "Around 9:45 a.m. a vehicle that was attempting to park, it was unknown exactly what happened, but instead of backing out, it went forward, and took out three pillars that support the roof, luckily no one was injured, we had two tables nearby but luckily no one was sitting there." Officials also told Fox News that there was no indication the driver was under the influence of drugs or alcohol.
BLAC CHYNA RESPONDS TO KHLOE KARDASHIAN REFERRING TO HERSELF AS DREAM'S 'THIRD PARENT:' Blac Chyna isn't offended by Khloe Kardashian referring to herself as Dream's "third parent." Chyna, who recently revealed on Instagram that she's 10 months sober, told TMZ, "Everything is good on both ends, we are all family at the end of the day. Robert Kardashian and myself are co-parenting the best we can and it's all love and positivity." She added, "As mentioned, it takes a village to raise a child and I'm happy that Dream has a huge village full of love from both sides. As a mother that's all I ask for. Let's stop dragging the negativity on and all move forward."
NICK AND VANESSA LACHEY CELEBRATE 12 YEARS OF MARRIAGE: Nick Lachey penned a sweet tribute to his wife Vanessa on their 12th wedding anniversary Saturday (July 15th). "Vanessa, not a day goes by that I'm not grateful for your love, your patience, your understanding, your fight and determination, your support, and your willingness to always work through the tough times," the Love is Blind host wrote in an Instagram post. "While we don't always have it all figured out, nor claim to, we know that together we can find our way."
RAQUEL LEVISS IS NOW GOING BY 'RACHEL' FOLLOWING STAY IN MENTAL HEALTH FACILITY: According to Entertainment Tonight, Raquel Leviss is now going by her birth name "Rachel," after spending two months at the mental health facility The Meadows in Arizona. "After months of therapy, Rachel decided she wanted to go by her government name moving forward," a source told the outlet, adding that her future on Vanderpump Rules is still up in the air following her cheating scandal with Tom Sandoval. She "still hasn't signed on to film," the source said. "Her team and Bravo are still trying to hammer out a deal."