Zooey Deschanel, Jonathan Scott, Ashley Olsen + More!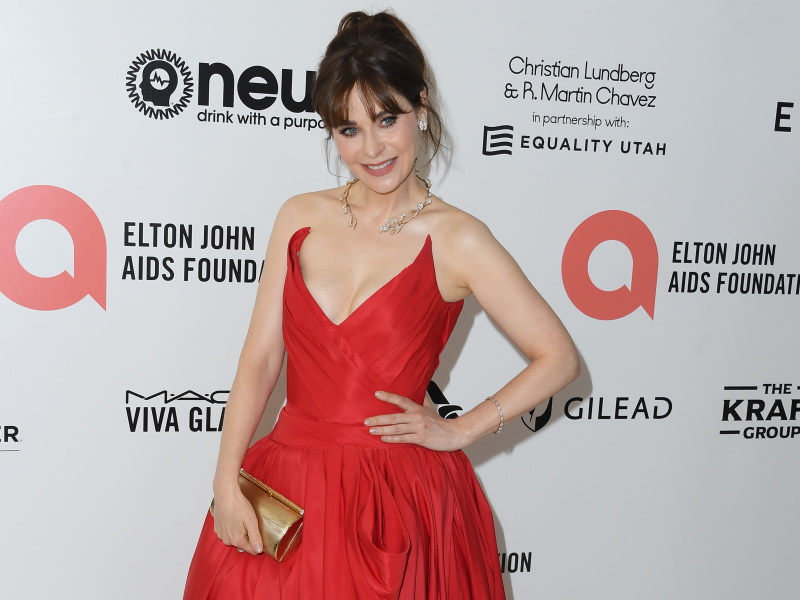 ZOOEY DESCHANEL AND JONATHAN SCOTT ARE ENGAGED: People reports that after four years of dating, Zooey Deschanel and Jonathan Scott are engaged! The Property Brothers host proposed on Sunday (August 13th) in Scotland, and Deschanel's two children helped to create the special moment. The New Girl actress shared a photo of herself with Scott to Instagram on Monday (August 14th), holding up her left hand and showing off her engagement ring. "Forever starts now," she captioned the post.
ASHLEY OLSEN WELCOMES HER FIRST CHILD TO THE WORLD: Ashley Olsen is officially a mother! According to Us Weekly, the Full House star recently welcomed her first child, a son named Otto, with her husband Louis Eisner. "Ashley and Louis welcomed their son months ago and are thrilled to be parents," a source told the outlet.
KEVIN COSTNER ACCUSES ESTRANGED WIFE CHRISTINE BAUMGARTNER OF 'GAMESMANSHIP OF THE WORST SORT:' In new court documents filed by Kevin Costner's legal team and obtained by People, the Yellowstone actor's lawyers accuse his estranged wife Christine Baumgartner and her legal team of "gamesmanship of the worst sort," as the pair navigate their divorce. Costner's attorneys say Baumgartner is avoiding answering questions during the discovery process, as both parties prepare to determine the validity of their prenuptial agreement in November. "The objections she has mustered in an effort to not disclose her contentions are frivolous. She says she does not understand words like 'understood' or 'negotiation,' so she cannot answer this discovery," the court documents state. Baumgartner risks losing a $1.5 million payout by challenging the prenuptial agreement.
JENNIFER LOPEZ GIVES IMPROMPTU KARAOKE PERFORMANCE IN ITALY: Jennifer Lopez gave fans a show at the Taverna Anema e Core (Heart and Soul Tavern) in Capri, Italy, while on vacation recently. The Marry Me actress knew just what to do when she was handed the microphone at karaoke night. Lopez sang Gloria Gaynor's "I Will Survive" and her own 1999 song, "Let's Get Loud" in front of the crowded bar.
KENDALL JENNER AND BAD BUNNY ARE SPOTTED MAKING OUT AT DRAKE CONCERT: Kendall Jenner and Bad Bunny are still going strong. According to Us Weekly, the couple enjoyed a Drake concert in Inglewood, California, on Sunday night (August 13th). One fan took a video of the Kardashians star and "Dakiti" singer making out in the VIP section. The pair were first linked in February of this year.