Joe Jonas Once Did a "Number Two" in His Pants Onstage?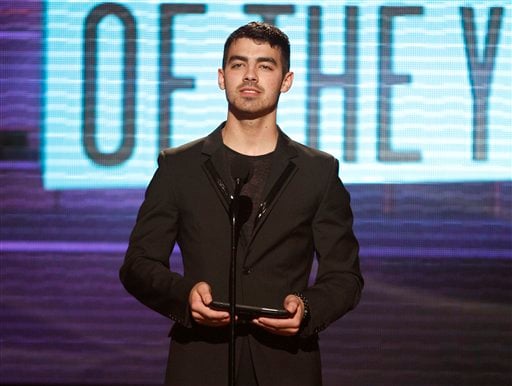 Chattanooga, Tennessee—(Wise Brother)
It's hard to imagine that there's anything about the Jonas Brothers that we don't already know . . . especially for those of us who read ALL their teen magazines cover-to-cover.
THIS is a new story:  Joe Jonas just did an interview with a radio station in Australia, and he revealed an embarrassing story about something that happened onstage once . . . and it involves an ill-timed BOWEL MOVEMENT.
He was performing, and apparently he thought he could pass a little gas . . . but what came out was MORE than he bargained for . . . and to make matters worse, he was wearing WHITE PANTS at the time.
He immediately made his way backstage for new pants, and he thinks he got away with it without anyone noticing . . . but some fans may have thought that it was strange, because he'd just done a wardrobe change.
He didn't say which show this happened at, but he did say that it was only four years ago, so it's a "fresh" story, and didn't happen in the classic JoBros days.
(NY Post)
(There's UNCENSORED audio from the interview, here.  Skip to the 4:21 mark.  It was on the "Will & Woody" radio show.)