Katy Perry Sold Her Catalog for $225 Million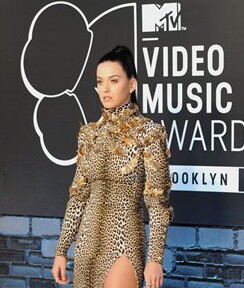 Chattanooga, Tennessee—(Wise Brother)
Katy Perry just hit the motherlode . . . selling her music catalog to a company called Litmus Music for a reported $225 MILLION.
The deal covers her five albums released through Capitol Records, from 2008's "One of the Boys" through "Smile" in 2020 . . . in other words, everything that matters.
Those albums spawned 16 multiplatinum singles, including seven that have gone to #1 on the Hot 100.
(People)
Speaking of Katy, in light of her ex-husband Russell Brand being accused of sexual assult.
Now that four women have accused Russell Brand of sexual assault, people are combing through his past for evidence of his supposed toxicity.  Here's one of the most interesting things they found:
Russell was married to Katy Perry from 2010 to 2012 . . . and in a 2013 interview, she had this to say:
"I felt a lot of responsibility for [the relationship] ending, but then I found out the real truth, which I can't necessarily disclose because I keep it locked in my safe for a rainy day.
"I let go and I was like, 'This isn't because of me; this is beyond me.'  So I have moved on from that."
Then there's Kristen Bell, who worked with Russell on "Forgetting Sarah Marshall".  She revealed back in 2010 that before they even started filming, she warned him not to try anything.
She said, quote, "He didn't try to mess with me or get in my pants.  He knew I would lop his [testes] off."
In 2006, Dannii Minogue called Brand, quote, "a bit of a vile predator."
A model named Jordan Martin dated Brand for six months, and she said in a 2014 book that he sexually assaulted her.
And a British comedian named London Hughes says that she signed with the same talent agent as Brand early in his career, and they told her right upfront not to sleep with him, quote, "under any circumstances."
(A lot of people are bringing up his interaction with Katharine McPhee in 2013, but to me, it seems like she was a willing participant, if not an INSTIGATOR, and everyone appears to be having fun.)
In response to all the chaos, Brand has canceled his remaining standup dates . . . which he noted are, quote, "addiction charity fundraisers."  His publisher has also paused the publication of his work.