Meghan Trainor Welcomes Baby No.2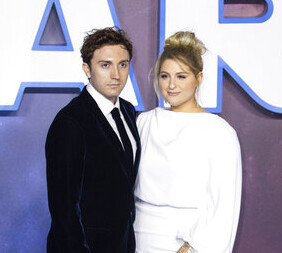 Chattanooga, Tennessee—(Page 6)
Meghan Trainor and her husband, Daryl Sabara, have welcomed their second child into the world. On Saturday, July 1st (the 7th year anniversary of their first date) Barry Bruce Trainor was born at 8 pounds 7 oz via c-section. Barry was quickly introduced to big brother, Riley and the Sabara/ Trainor family. Soon after, Barry Bruce was introduced to the world via an insta post.
I do find it really cool that Meghan and Daryl's first child Riley bares his father's last name and baby Barry bares his mother's last name.
Congrats to Meghan, Darryl and Riley and welcome Barry Bruce Trainor!