Michael Oher Is Suing His "Blind Side" Family for Taking Advantage of Him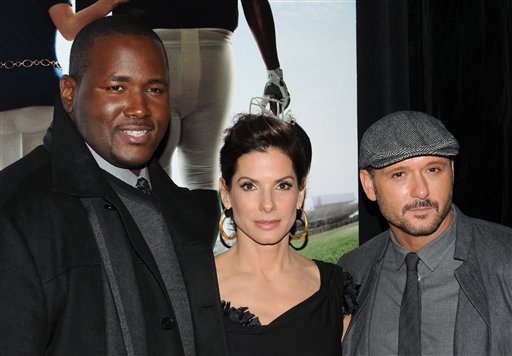 Chattanooga, Tennessee—(Wise Brother)
Michael Oher . . . the retired NFL player whose life story was depicted in "The Blind Side" . . . is suing the family that took him in, claiming they USED him.
Oher claims he recently found out that Seanand Leigh Anne Tuohy never adopted him, like they claimed they did.  Instead, they tricked him into signing documents making them his CONSERVATORS.
As his conservators, Oher claims they deprived him of the rights to his name, image, and likeness.
The conservatorship gave them the authority to handle all his financial and legal affairs.  If they'd adopted him, HE would have retained those rights.
They also made MILLIONS off the movie along with their two kids, while Oher claims he got NOTHING.
Oher wants the court to terminate the conservatorship, and force the Tuohys to forfeit all the money they made off the rights to his name and story.
His lawsuit says, quote, "Where other parents of Michael's classmates saw Michael simply as a nice kid in need, Conservators Sean Tuohy and Leigh Ann Tuohy saw something else . . .
"A gullible young man whose athletic talent could be exploited for their own benefit."
Oher played in the NFL from 2009 to 2016.  He's actually always hated "The Blind Side", because it makes him look STUPID.
Sean Tuohy is denying that the family made any money off the movie, or that they'd EVER try to exploit Michael.  He says they remained very close with Michael until about a year and a half ago.