Mr. Catwell Walks The Red Carpet At The Emmys!
Konnichipaw Award season has finally arrived…fur-real. The stars will shine and tingle, mix and mingle, for award season is like a gift from chris cringle. So let us priss and prance to the big dance. It's the 2016 emmy awards from the microsoft theatre in Los Angeles. Celebs could wear this or celebs could wear that, but they can't hiss-cape the eyes of this fashion cat.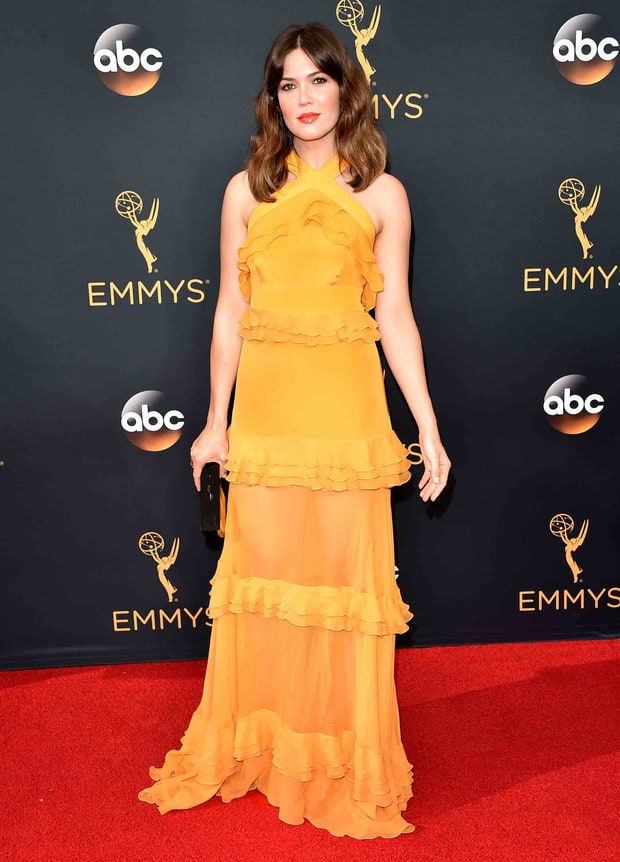 Up fur-st is Mandy Moore. Eh, what a bore. Her stlye left me sore. Could someone show Ms. Moore to the door? Her marigold gown got a big paws down. She's too pail and frail to rock a yellow frock. This former meowsician made a poor fashion decision and left this cat booing and hissing.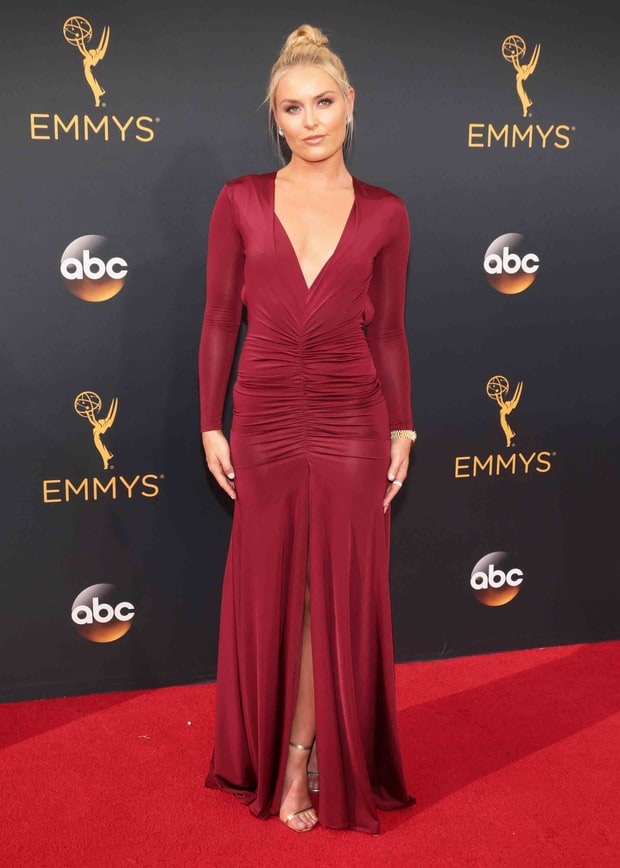 From a yawn to a fawn here comes downhill skier lindsey vonn. Paw-don-me but her body hugging burgundy gown took the fashion crown and had the rest of the celebs fe-line down. You have to be kitten me, this sexy skier was first down the fashion meowntain.
You know why it didn't work out between Tiger Woods and Lindsey Vonn? Because Tiger was a lion.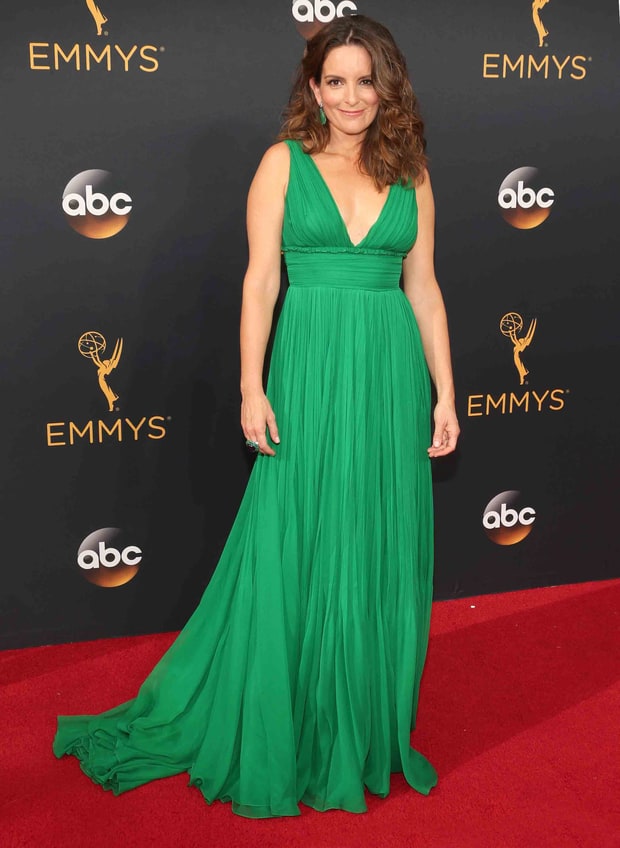 Up next we have Tina Fey, Oy Vey. This pawsome comedian is fur-tunate she's hiss-terically furney beclaws her dress de-hiss-appointing. Tina Fey wore a plunging green gown which looked a-pawling. Her fashion choice caused many harms…she looked like she was selling lucky charms. Someone should whisker away.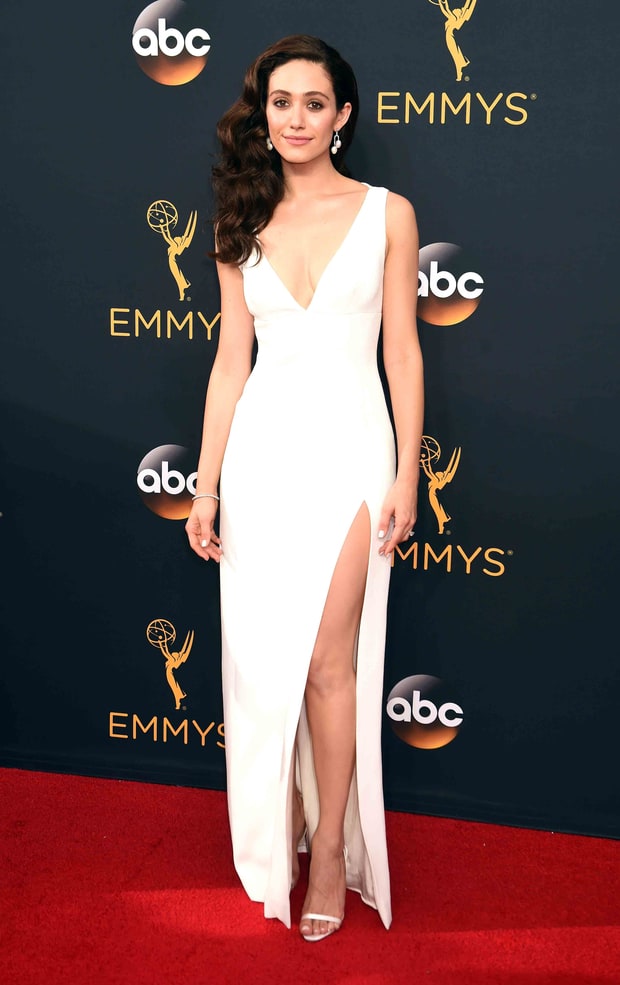 Here comes Emmy Rossum, looking clawsome. Her plunging white gown with thigh high slit was totally lit. This purr-incess threw clawsion to the wind for this fashion win. She kept her look to a mewnimum and had everyone else looking cat-atonic.
Now we're past the women folks it's time to review some dapper blokes.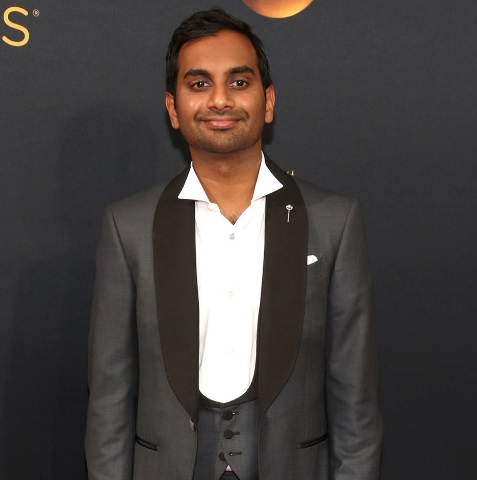 Aziz Ansari dressed like a mew-linneal as he wore a grey suit with no tie and a popped collar. He tried to be fashion fur-ward but ended up looking like he paw-crastinated until the last minute. It's good that he's got a purr-ecious face and a lot of tail-ent because his fashion sense is fur-gettable.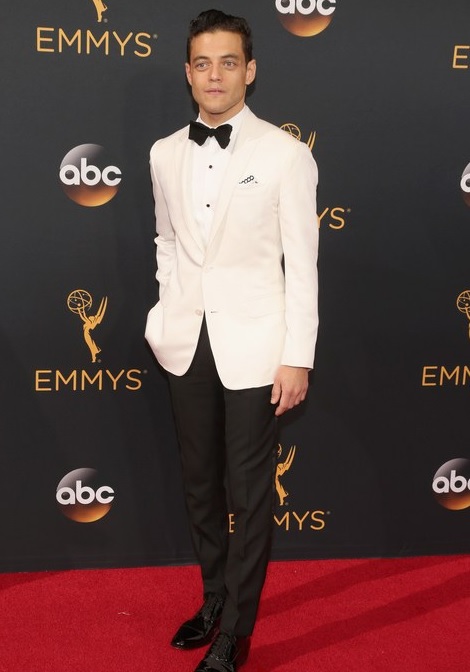 Then we have Rami Mal-eck this star of mr. robot dressed purr-gressivley while rocking a white jacket with black pants. His look told a tail that all those other suits belong in fashion jail. Con-cat-ulations on your big emmy win. Hopefully we'll see this mew acting hunk again beclaws his purr-fect style knows how to co-mew-nicate.
So there you have it. We enjoyed a fancy feast of Emmy fashion. Some looks had us kneading more while some of them should have been left in the litter and convicted of first degree purrder. Either way, we'll cat-ch you again the next time they roll out the red carpet on Mr. Catwell…cat's all folks.