Oscars Recap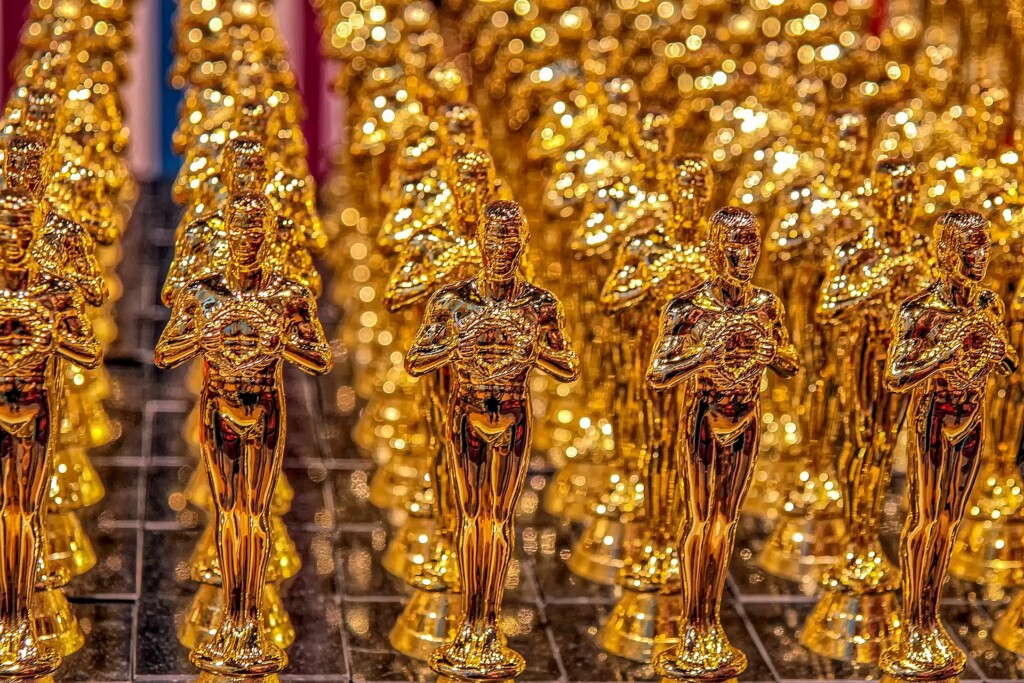 Chattanooga, Tennessee—(Wise Brother)
It was kind of expected, and it pretty much happened:  "Everything Everywhere All at Once" won MOST of the Oscars it was up for.  Specifically, 7 out of 11 . . . including Best Picture.
The only acting award it didn't win was Best Actor . . . but they didn't have a nominee in that category.  Brendan Fraser won that one for "The Whale" . . . and to be honest, I was a little worried he was gonna have a heart attack during his speech.
Ke Huy Quan won Best Supporting Actor for "Everything Everywhere".  Which means, along with Brendan's win later in the night, two of the stars of the 1992 cinematic classic "Encino Man" are now Oscar winners.
Michelle Yeoh won Best Actress, and Jamie Lee Curtis won Best Supporting Actress . . . beating co-star Stephanie Hsu.
Daniel Kwan and Daniel Scheinert also won Best Director(s) and Best Original Screenplay.
Jimmy Kimmel did make several references to The Slap, starting with his monologue.
He said, quote, "We have strict policies in place.  If anyone in this theater commits an act of violence at any point during the show, you will be awarded the Oscar for best actor and be permitted to give an 18-minute long speech."
He added, quote, "Seriously, the Academy has a crisis team in place.  If anything unpredictable or violent happens during the ceremony, just do what you did last year:  nothing.  Maybe even give the assailant a hug."
(A lot of people in the audience probably saw a little of themselves in these jokes.)
At the end of the show, Jimmy went backstage and flipped over a number on a board to indicate that there has now been ONE consecutive Oscar ceremony without incident.
Then he high-fived Cocaine Bear . . . who showed up earlier in the night to present an award with Elizabeth Banks.
Jimmy also joked about whether Robert Blake would be included in the In Memoriam segment.  He wasn't.
John Travolta got choked up introducing that segment . . . probably at least in part because it included his longtime friend Olivia Newton-John.
Other absentees, in addition to Blake, included Paul Sorvino, Anne Heche, and Gilbert Gottfried.  They're all mentioned on the Oscar website, along with a few other "snubs" you may have noticed.
Other Oscar Highlights:
1.  Harrison Ford presented Best Picture, which went to "Everything Everywhere" . . . and Indiana Jones and Short Round shared a hug, nearly 40 years after "Temple of Doom".
2.  People think Angela Bassett shaded Jamie Lee Curtis after losing Best Supporting Actress to her.
3.  Lady Gaga stopped on the red carpet to help a photographer who fell . . . then later, she completely ditched her pre-show glam to perform "Hold My Hand" in a t-shirt, ripped jeans, and no makeup.
4.  And Hugh Grant called himself "basically a scrotum."  (???)  (Fitting, since a lot of people think Hugh was being a TOOL during his Red Carpet interview with Ashley Graham earlier in the day.)
(Check out all the Oscar winners you care about here.)
Image by Tom from Pixabay