Paris Hilton Had an Inappropriate Relationship with Her Eighth Grade Teacher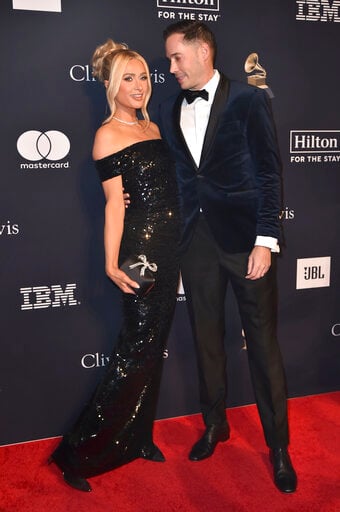 Chattanooga, Tennessee—(Wise Brother)
 Paris Hilton's new book, "Paris: The Memoir", hit the shelves yesterday.  And it includes the story of Paris' "inappropriate relationship" with a teacher . . . when she was in eighth grade.
She doesn't name the guy, but she says he was handsome and young and had, quote, "a very Abercrombie" look.  This was at a Catholic school, but that didn't stop all the females from lusting after him . . . even the NUNS.
But Paris was the one he had his eye on.  He even told her he had a CRUSH on her.  She says, quote, "He made me feel noticed in an important, grown-up way.
"He flattered and teased me and said that all the other girls were talking about me behind my back because they were jealous."
He asked for her number, and they talked almost every night.  Then one night when her parents weren't home, he came over.  He pulled into the driveway in his "late-model SUV" and she hopped into the passenger seat.
Then they kissed for, quote, "what seemed like a long time and seemed to be evolving into something more."  But before "something more" could happen, Paris' parents came home.
They drove off, but when "Teacher" dropped Paris back at her house, her parents weren't fooled.  After the school year, they sent Paris to live with her grandmother in Palm Springs.
Paris says she never told anyone at school, but somehow they "seemed to know."  And apparently, the teacher's reputation didn't suffer.  To this day, Paris doesn't seem to know if he ever got in trouble.
She says, quote, "My parents never volunteered any information, and I never asked, but I assume the fear of bad publicity would have prevented them from making a scene or pressing charges."
(People)
Photo by Futuri Post