Prince's Remains Are Now On Display At Paisley Park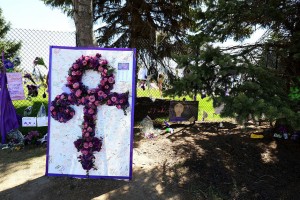 The remains of late music icon Prince, who died earlier this year, have finally been placed in his Paisley Park home.
The estate officially became a museum Thursday and is now open to visitors who will have the opportunity to view his remains, which rest in an urn designed by his sister Tyka and nephew President Nelson. Fans who seek to pay their respects to the late legend will also have the opportunity to tour Prince's home and studio.
Tyka and President Nelson have teamed up with Foreverence artists to create an urn that would fit in with Prince's Paisley Park. The urn includes images of white doves, a scale-model of Paisley Park, and Prince's purple Yamaha piano.