Taylor Swift's Fans Made a Random Book a Bestseller . . . Thinking It Was Taylor's Memoir?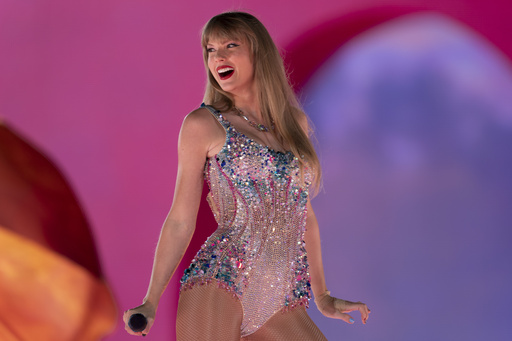 Chattanooga, Tennessee—(Wise Brother)
The "Swifties" in Taylor Swift's fan base are NOT known for being calm and sensible, which is why things like THIS happen:
A publishing company recently announced that a CELEBRITY is releasing a memoir this July, and that it's going to be a blockbuster.  They haven't revealed who the author is yet, but they're accepting pre-orders for $45.
Which is weird.  But this is even WEIRDER.
It's on Amazon right now under the name, "4C Untitled Flatiron Nonfiction Summer 2023" . . . and it's currently the #1 bestseller on Amazon's book section and in Barnes & Noble's "Coming Soon" section.
That's because the "Swifties" are under the impression that it's TAYLOR.  It's unclear how the rumor got started, but the fans say they see hints, like:
The mystery book is 544 pages, and those digits added together equals 13, Taylor's lucky number.
And its release date is set for July 9th . . . and there's a lyric in her 2010 song "Last Kiss" saying, quote, "That July 9th, the beat of your heart."
And that could coincide with Taylor's next album, "Speak Now (Taylor's Version)", which will be out July 7th.
But it's apparently NOT Taylor . . . because the publishing company says that these "Easter eggs" are only coincidences.
And while they didn't outright DENY it . . . "Variety" says that they know "for certain" that this mystery author is NOT Taylor.  And they're telling Swifties that they may want to cancel their pending pre-orders.
(Consequence / Variety)