The Cast of John Krasinski's Upcoming Movie Is Ridiculously Stacked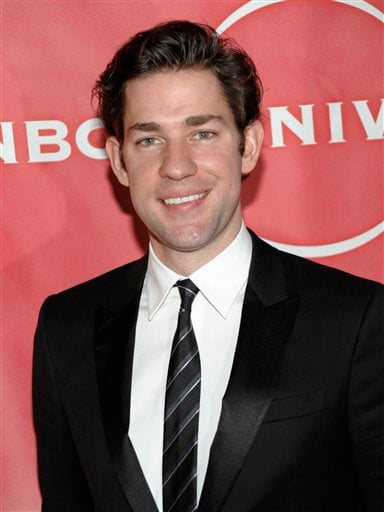 Chattanooga, Tennessee—(Wise Brother)
John Krasinski is working on a movie right now called "If".  It's about a young girl who starts seeing everyone's imaginary friends who've been left behind after their "humans" grew up.
And it's got a voice cast that's RIDICULOUSLY stacked.  It includes:
Matt Damon, Jon Stewart, Krasinski and his wife Emily Blunt, Maya Rudolph, Sam Rockwell, Sebastian Maniscalco, Christopher Meloni, Richard Jenkins, Awkwafina, Vince Vaughn . . .
Ryan Reynolds, Louis Gossett Jr., Steve Carell, and Bobby Moynihan.
John says, quote, "This cast is insane.  I know for a fact that I will never get a better cast."